Free draw in the mag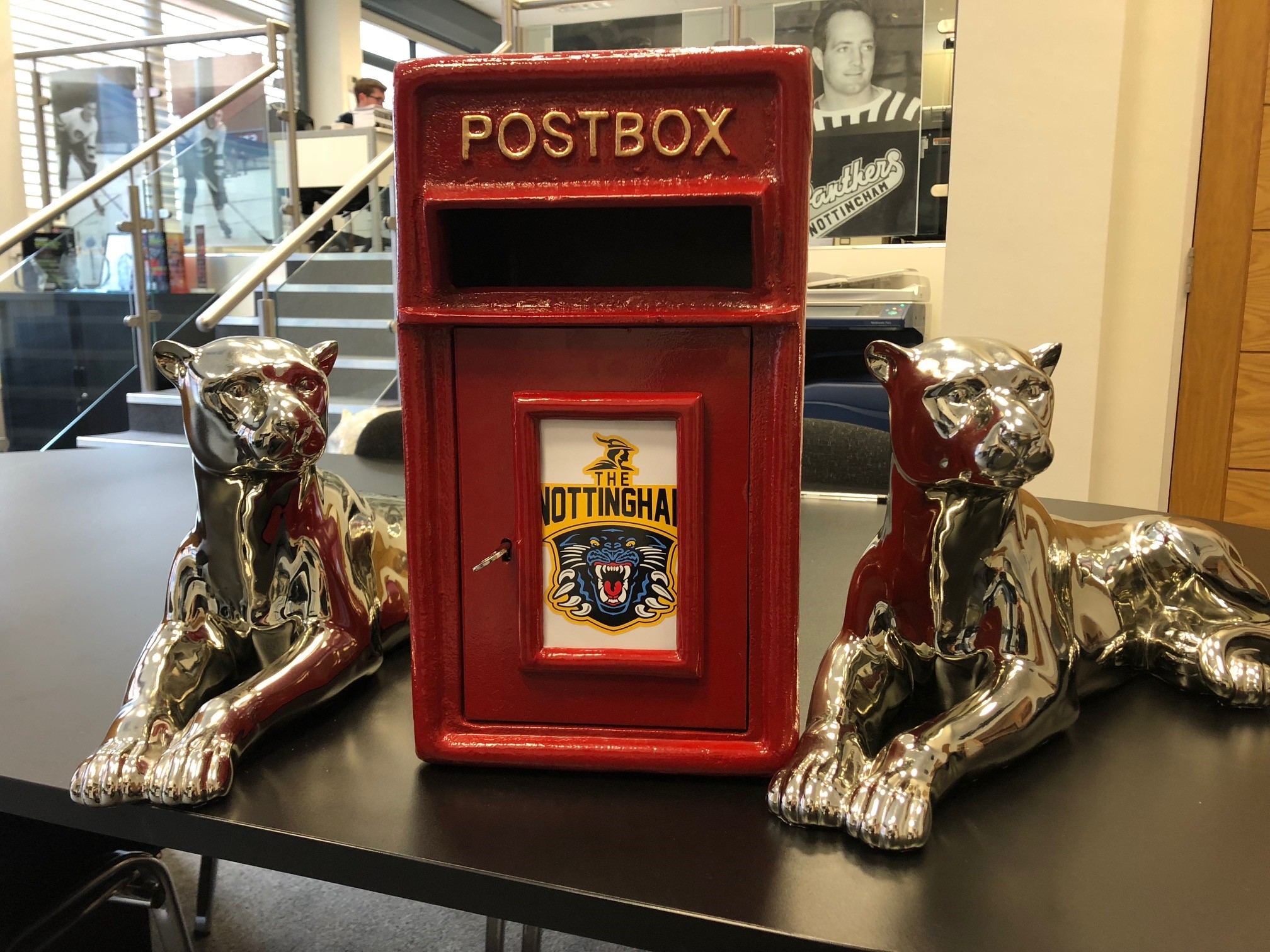 Fans could win a unique retro play-off jersey, just by buying the popular Panthers match magazine.
It's full of stuff you can't get anywhere else and the latest issue includes a breakdown on the new playing rules, a John Rheault poster and a feature interview with Robert Farmer.
Plus the inside track on players like Michael Garnett, Gui Lepine, Jake Doty and more.
On page 31 there's our simple to enter, free draw. Tear out the entry strip for the shirt draw - with David Clarke and Matthew Myers play-off jerseys up for grabs this issue – fill in your details and hand it to any seller in any colour bib, or pop it in the brand new Panthers Post Box on the Fifty-50 stand in the foyer to enter the draw.
Meanwhile from issue one, we still have the unclaimed Evan Mosey shirt, so if the winner doesn't come forward by the end of the game against Cardiff, we will add it as A ROLL OVER PRIZE when Issue Three of the magazine goes on sale at the home game against Coventry on October 6th.
Good luck everyone!