Friday face-off 7.30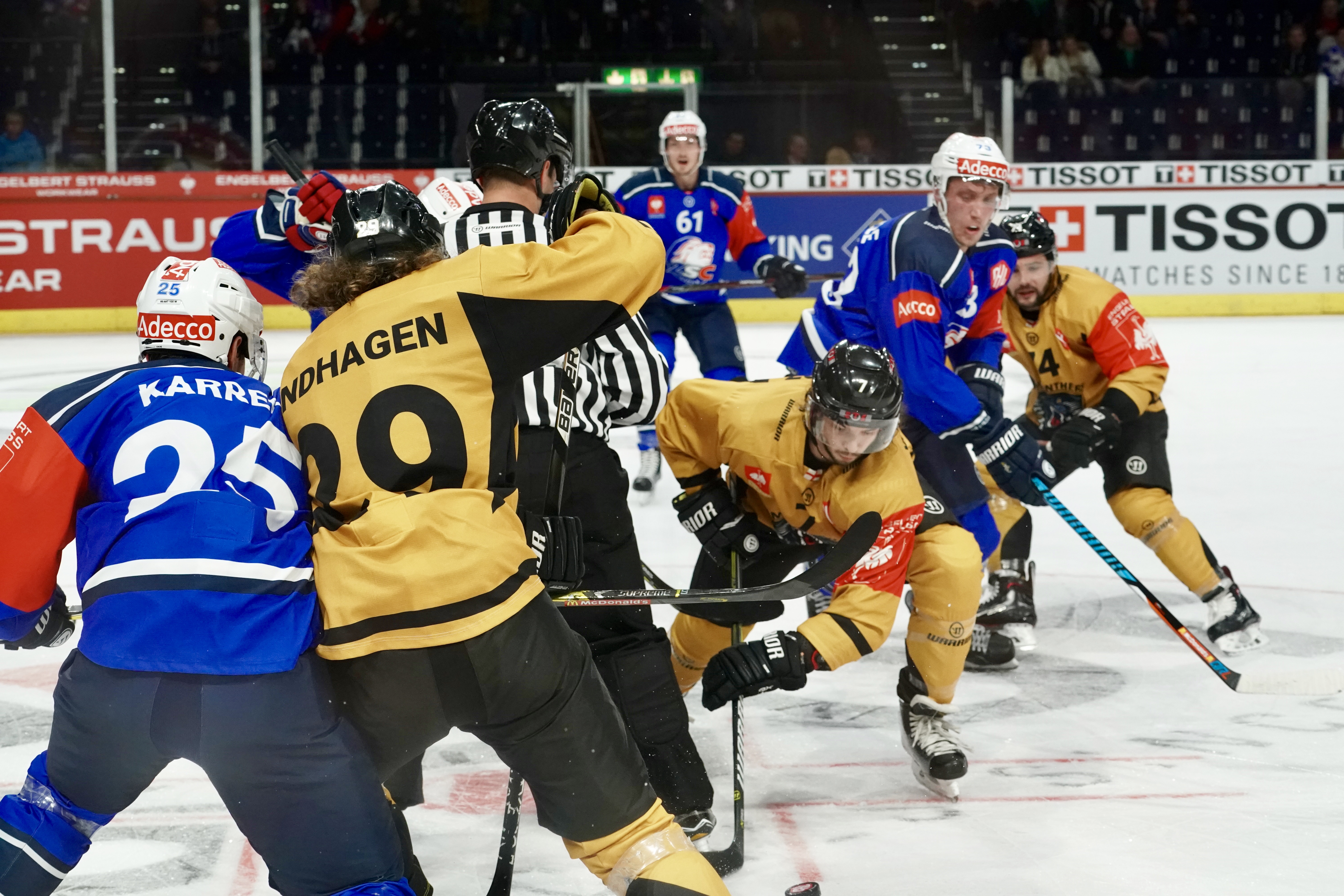 Fans get the chance to welcome home the GMB Nottingham Panthers from their latest European trip, when the Guildford Flames visit Nottingham for Elite League action on Friday night (face-off 7.30pm).
Then on Tuesday next week at seven o'clock, the Panthers will bid to stretch their record breaking run in the Champions Hockey League when they try to overhaul the two goal deficit from the first leg against Zurich.
Assistant coach Rick Strachan said today:"The tie is far from over. Zurich are a superb hockey team but for spells we matched them. It's a mountain to climb but it is achievable."
Meanwhile head coach Corey Neilson, now on compassionate leave after the death of his father last week, praised the Lindhagen-Lachowicz-Betteridge line for their contribution in Switzerland.
He said: "Zurich are so strong across their roster but Lacho's line shut down the Nilsson and Pettersson combination and that was key. They did it with 21-year-old Ollie alongside them and on top of that they inspired our offensive resurgence when we battled right back into the game in the second period, after a backs-to-the-wall first which had spelled so much danger."
Panthers v Guildford Friday at 7.30pm
Panthers v Zurich Tuesday at 7.00pm
Good seats still available for both games.
SEE YOU THERE.