Fund raising auction this weekend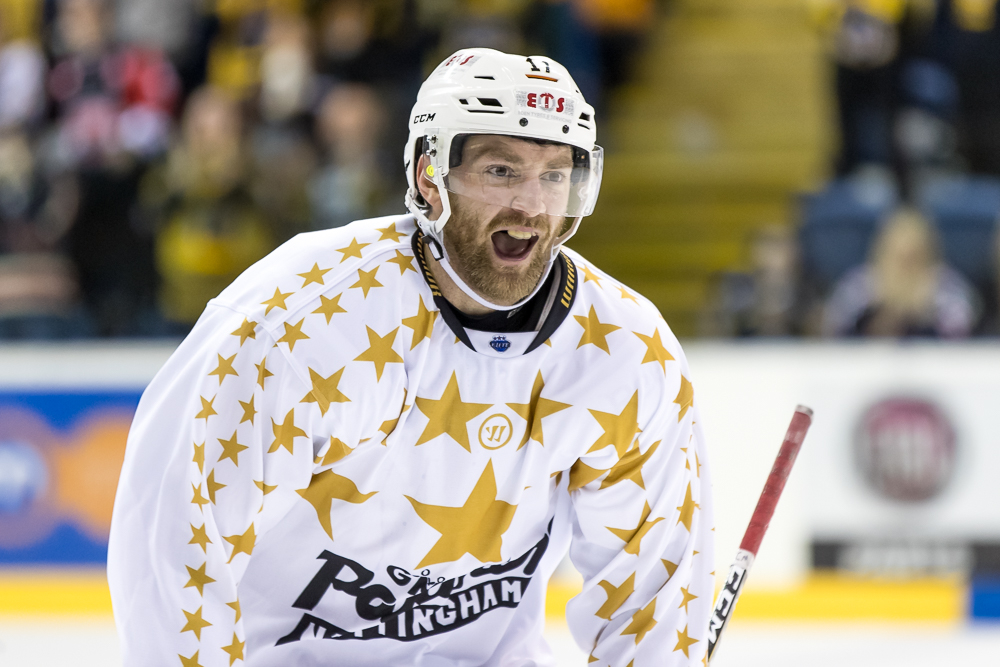 The countdown is well underway to this Sunday's big charity gameworn shirt auction.
The unique stars design shirts will be going under the hammer after the home game against Dundee. The auction takes place in ENCORE bar, just off the foyer and will start within minutes of the final hooter as soon as the players can get up from the locker room.
The players will be there to customize the shirts however the winning bidders require.
There're no surcharges of any kind at a Panthers Shirt Auction. The hammer price is what you will pay. We can only take cheques or cash, or you can leave a deposit and collect the shirt on another day when you settle up.
If you can't be at the auction, you can leave a "commission bid" with the office on 0115 941 3103 or by e-mail to info@panthers.co.uk BUT THE DEADLINE IS 3.50PM TODAY (Friday).
We'll take the commission bids to the auction for you and bid on your behalf and we'll try to get the shirt for as little as possible.
We've had a clutch of commissions into the office so if you can't get to the auction live and in person it's a perfect way of bidding on your favourite's gameworn shirt. The lots are:
GARNETT
GALBRAITH
GOSPEL
CLARKE
LACHOWICZ
PERLINI
HAZELDINE
KELSALL
BROWN
MOSEY
FARMER
SAUVE
LINDHAGEN
SPANG
SHALLA
LEE
PHILLIPS
BILLINGSLEY
BRISEBOIS
MOKSHANTSEV
BETTERIDGE
GAGNON
BUSSIERES
We also had two small replica jerseys left over from the Christmas sales….these will be available at the auction and will be signed by the entire current squad.
The sales of those replica jerseys covered all the production costs and more. So the auction pot on Sunday will go in its entirety to the Nottinghamshire Hospice. It's such a worthwhile cause where the hospice helps the people of Nottingham and are dependent on donations. So far with the fabulous help of our friends and fans the Panthers have donated £3395.21 this season.
IT'S HOPED SUNDAY'S AUCTION WILL BOOST THAT NUMBER TO CONCLUDE OUR FUND RAISING FOR THE NOTTINGHAMSHIRE HOSPICE ON A HIGH.
Thanks in advance everyone for your amazing support. You are the best.