Gagnon and Mokshantsev available Saturday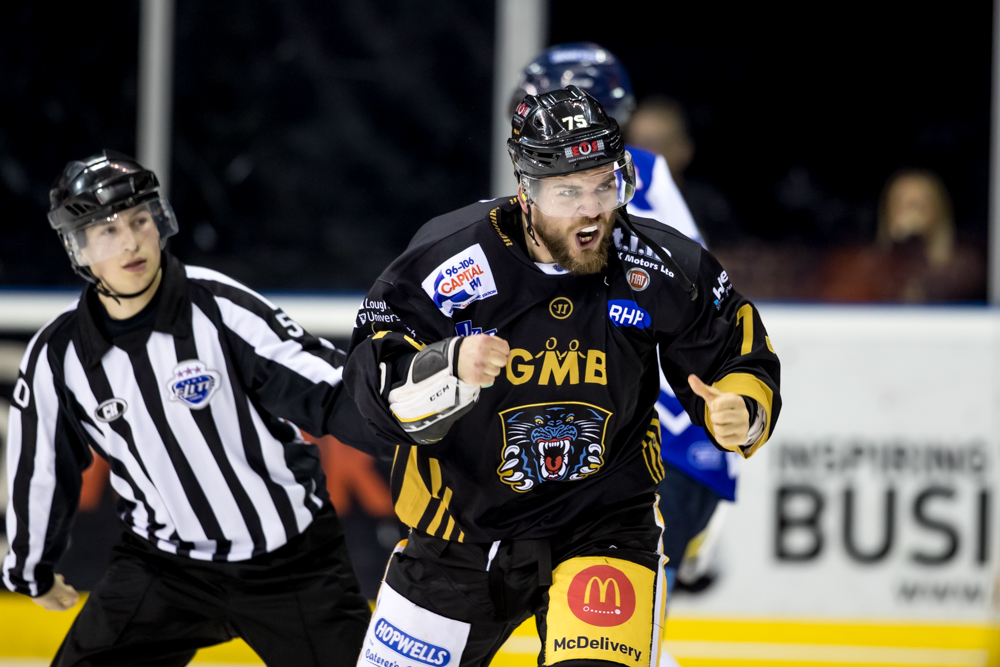 When the Cardiff Devils visit on Saturday, the Panthers could have been very shortbenched.
After the weekend's games against the Belfast Giants, two of the Nottingham roster were in for automatic reviews with the EIHL's Department of Player Safety.
Mathieu Gagnon, for fighting, and Alex Mokshantsev for an instigator penalty could have been banned for the game against the table toppers.
Teams are allowed to make submissions on behalf of their players however, and the outcome has been that no further action will be taken for the two.
That means that the Panthers will have their full roster available to them for the Devils visit to Nottingham on Saturday at 7PM.