Gagz shirt goes to "Lucky" Cordy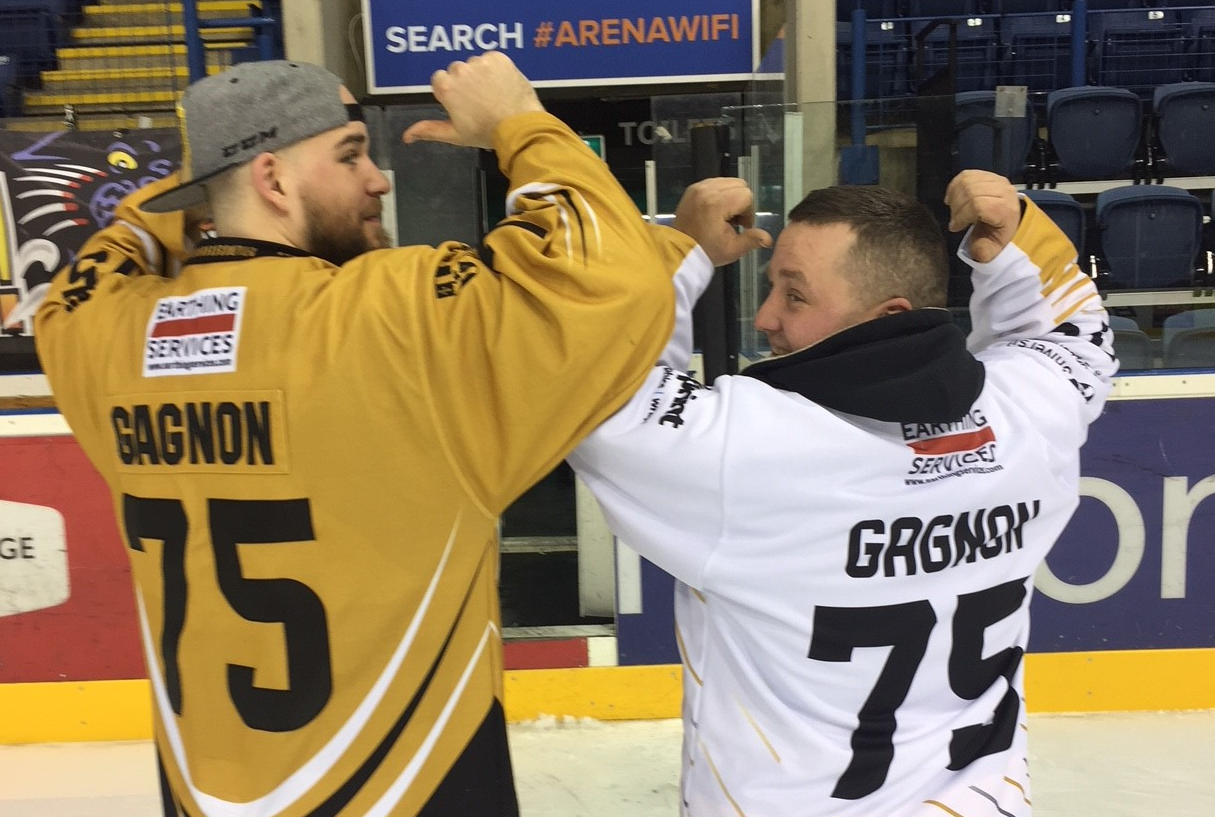 Swadlincote based Panthers fan Dave Cordy, was given Panthers' tickets as a Christmas present in 2016 for the big match against arch-rivals Sheffield and hasn't missed a home game since.
He won nearly four thousand pounds in the fifty-50 draw AT Sheffield during the past year and has now scooped Mathieu Gagnon's game shirt at the big home win over Cardiff on Saturday.
He was at the game in his own replica Gagnon shirt, but will now be wearing the real thing at future games.
There will be another draw at Sunday's home match (4pm, good seats still available) against Braehead.