Game Preview: Panthers @ Capitals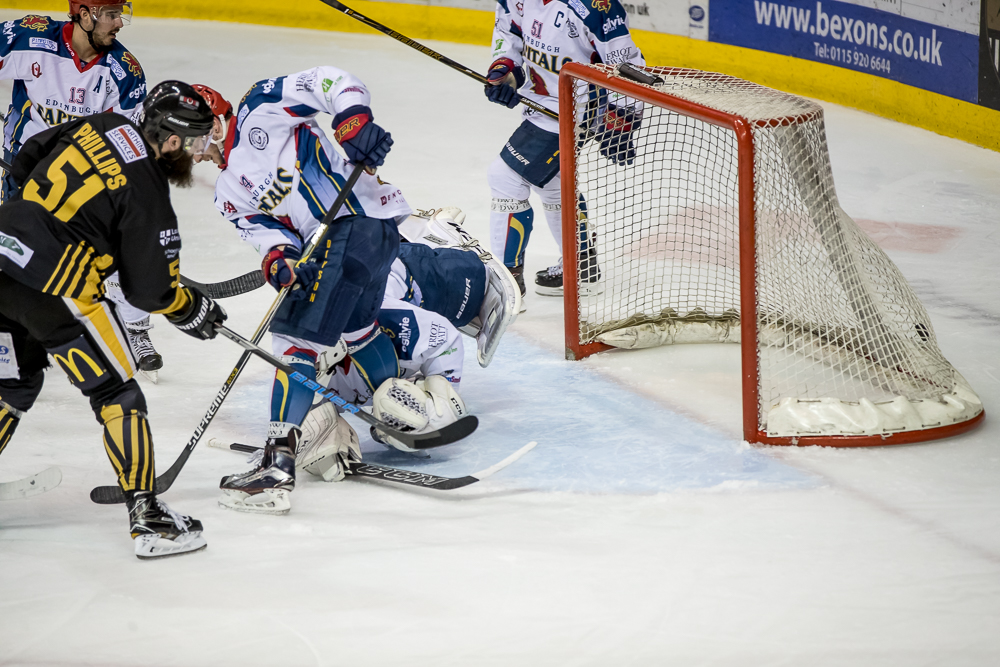 With four points out of four so far on this Scottish three-in-three weekend the GMB Nottingham Panthers will be looking to make it six out of six as they take on basement club the Edinburgh Capitals.
Playoff seeding is what's on the teams mind heading into this one and upon the final hooter they will know who they will be playing in next weekends quarter finals.
As it stands quarter final match-ups against the Fife Flyers, Guildford Flames, Belfast Giants and Sheffield Steelers are all on the table.
Will the Panthers get the win they need to guarantee a top four finish or will the Capitals defy the odds and end their difficult season on a high?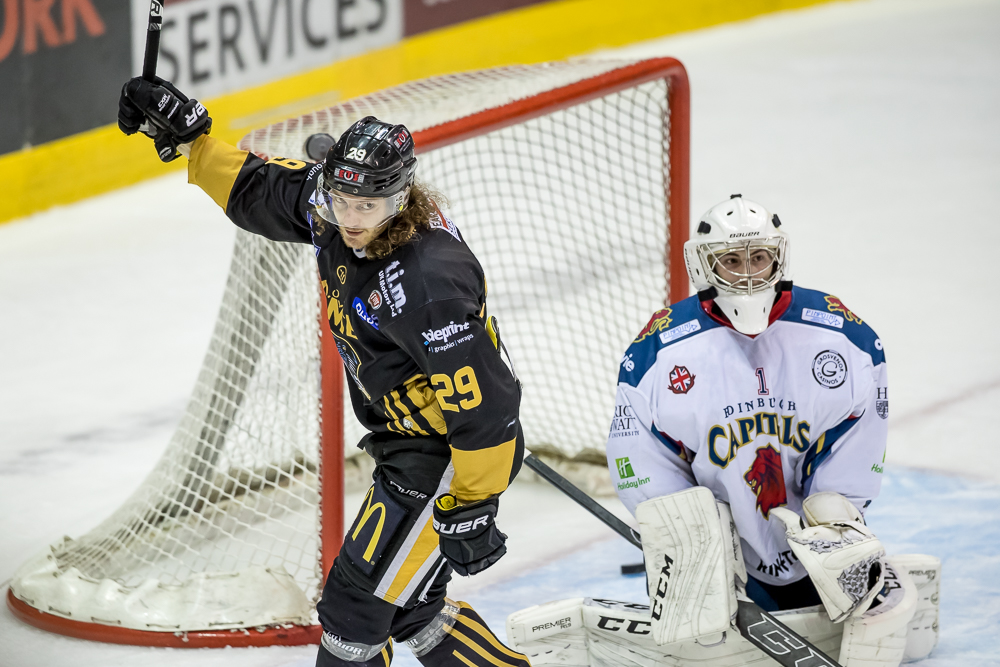 The Story So Far
October saw the two teams meet for the first time and despite the Panthers outshooting the Caps more than two-to-one it was a tightly contested affair that was tied at two after two.
A third period three goal blitz would end up being the difference between the two sides and the Panthers would skate out 5-2 winners on home ice.
If that game was tightly contested the two games since have been anything but.
Edinburgh's trials and tribulations this season are well known and by the time the Panthers made the trip up to the Scottish capital in February a slew of departures, including that of their coach, and an injury to their starting netminder had rocked the Capitals.
In a game that saw Josh Tetlow score his first professional goal, from centre ice, the Panthers skated out of Murrayfield Ice Rink 10-1 winners.
Edinburgh would come back to Nottingham earlier this month and on this occasion the final score would be 12-1 in favour of the Panthers.
Young Brit Jordan Kelsall (who is on Swindon Wildcats duty this weekend) would score his first two Panthers goal in that game, one on a delightful pass from Alexander Mokshantsev and the other from the doorstep as he tucked away his own rebound.
Netminder Jordan McLaughlin, tipped for a bright future in the sport, has been a shining light for the Capitals since starter Tyler Beskorowany went down with injury and he will have to be at the top of his game if the Capitals are to fashion any kind of result in this fixture.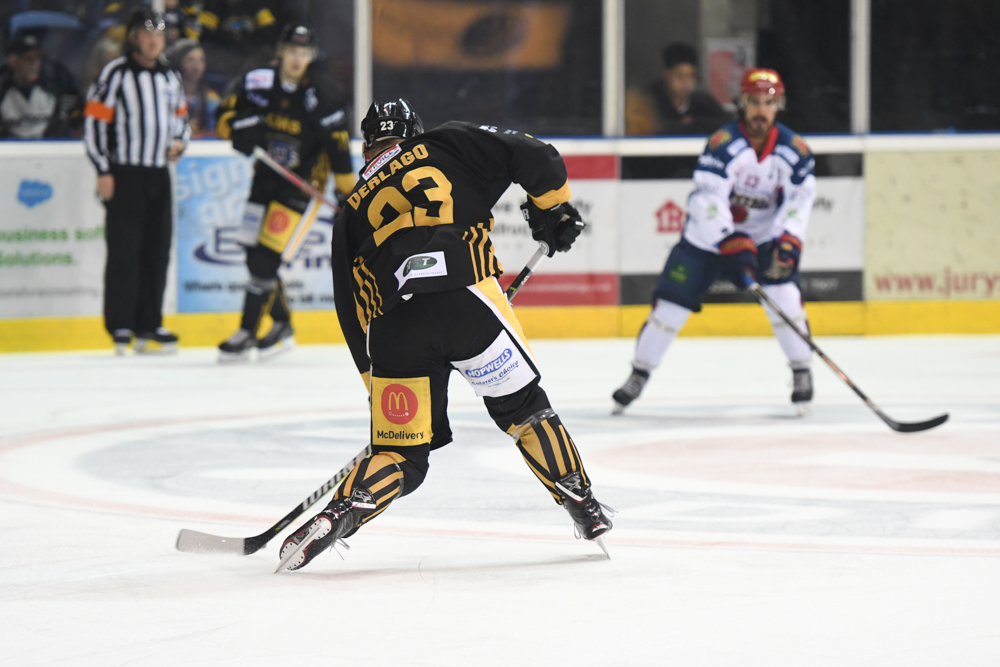 This Time
Panthers three-in-three Scottish road trip has seen them pick up four out of four points on offer so far and they come into this game having won their last three games.
On top of that the Panthers are on a six game point streak as they've picked up eleven points out of the last possible twelve, only tasting defeat in a shootout loss to the second placed Manchester Storm.
In contrast the Capitals are on an eleven game skid and haven't picked up a point since a shock win in Belfast on February 17th.
With a new off-ice structure in place heading into next season the Capitals will be looking to end this one with a bang, scuppering the Panthers top four hopes in the process.
For the Panthers a win could lift them to a third placed finish, something that previously seemed unattainable, as they struggled to find consistency following a disappointing December derailed their league campaign, until recently.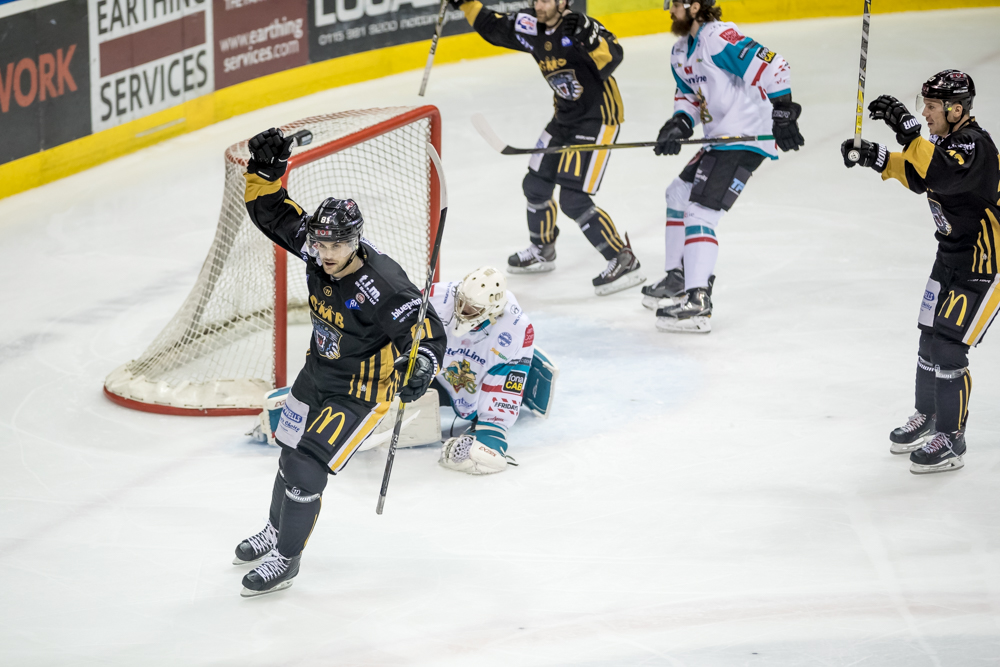 Player To Watch
Their has been no settling in period for forward Luke Pither since his arrival to the GMB Nottingham Panthers as he's had no problems getting his name onto the scoresheets.
In 21 games with the Panthers he has racked up 28 points (10 goals, 18 assists) and has brought out the best in line-mate Mark Derlago since the pair where put together.
With the playoffs less than a week away Pither is sure to be play a key role in any post-season success the Panthers may have.