Gameday- Panthers v Devils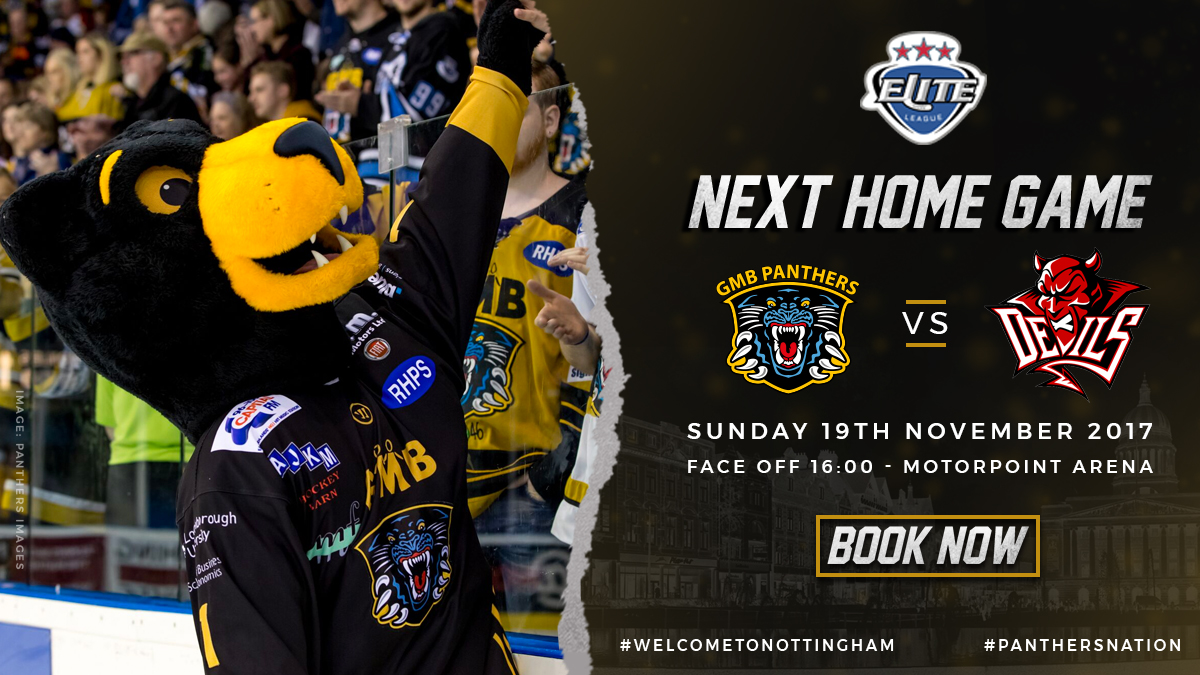 It's gameday as the Panthers take on the defending champions the Cardiff Devils.
The EIHL's two CHL ambassadors take each other on in Nottingham for the first time this season in a competitive fixture.
The Panthers have struggled against the Welsh side so far this season, having lost twice in Cardiff.
However, that was earlier in the season when the Panthers had yet to find their feet as they have now.
Having picked up 18 of their last 20 points, the only loss being against the Devils, the Panthers are enjoying a fine vein of form.
Cardiff, on the other hand, have a had a tough week domestically, losing away in Dundee and at home to Fife.
When it comes to Panthers vs Devils games though, form is irrelevant and Cardiff will be determined to bounce back against the high-flying Panthers.
It should be a great game, don't miss out!