Gameday- Prepare for the Teddy toss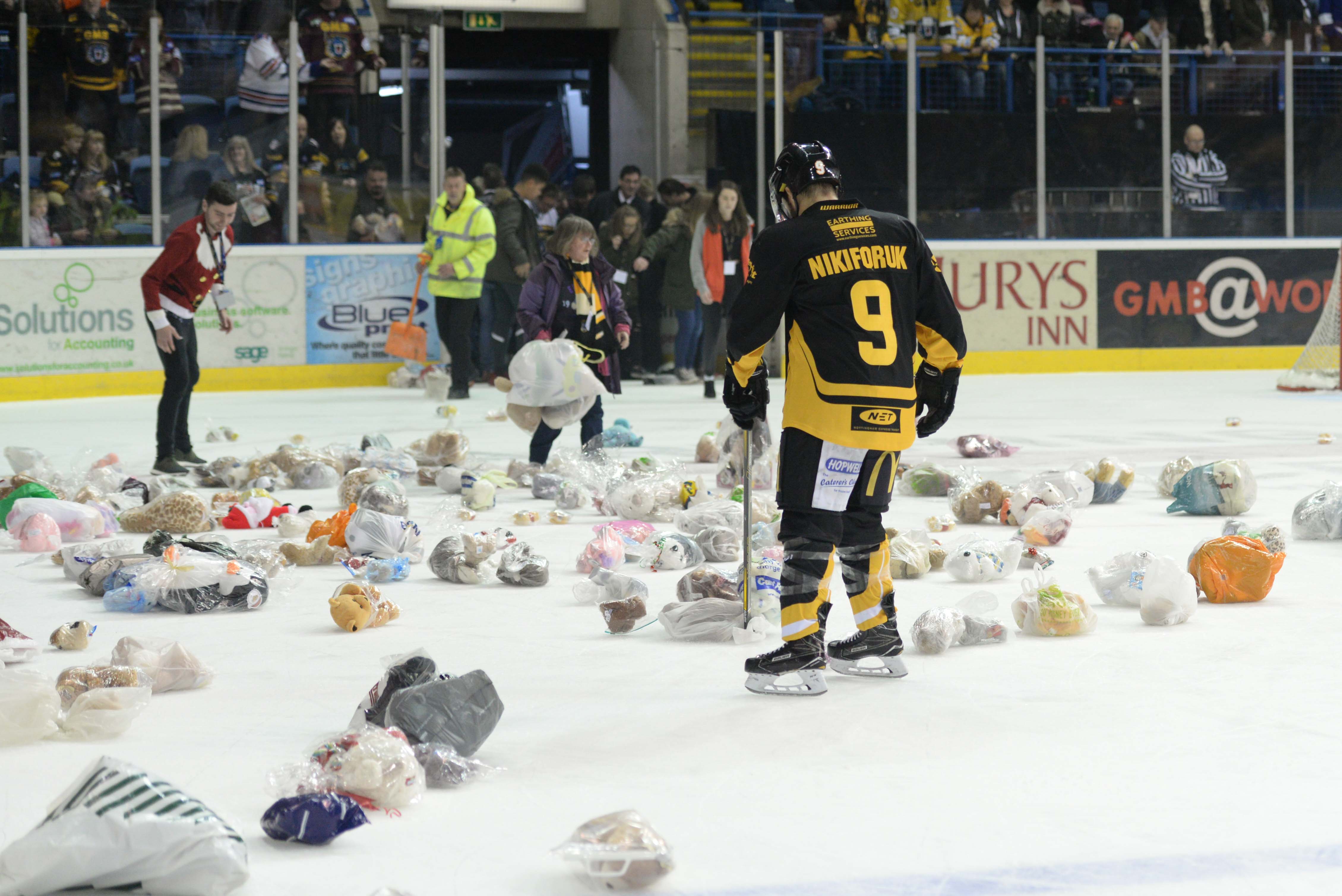 Today is one of the biggest days on the Panthers calendar.
A fixture fans look to when the list is released.
Panthers vs Steelers... The teddy bear toss game!
The Panthers Nation love to give back and this is one of best chances to of the year.
Bring your teddy bear along in a plastic bag, and when the Panthers hit the net for the first time, your bears hit the ice!
Then an army of volunteers help to clear the ice as quickly as possible to get the game back underway.
Every teddy bear is then taken away by the Salvation Army to be given to under-privileged kids across the county at Christmas.
Obviously tomorrow's game is for two big league points, but when you get to see those bears on the ice and the good they will do, it reminds you there are bigger things than hockey.
However, that won't stop the players from fighting tooth and nail for those points.
The Steelers have shown some fine form in the Challenge Cup, taking max points from the Panthers in that competition.
In the league though, the sides have only met once, in Sheffield, and the Panthers bagged the extra point in a shootout, with Michael Garnett keeping all three of the Steelers shooters at bay, while Derlago scored for Nottingham win.
That means you have a Steelers team hellbent on revenge, an always dangerous prospect, against a Panthers side who don't take to losing well.
The last time Nottingham lost domestically, they went on a streak of eight wins in a row that only ended on Sunday, an overtime loss to Fife.
How will the Panthers bounce back this time?