Gameday- Storm head to Nottingham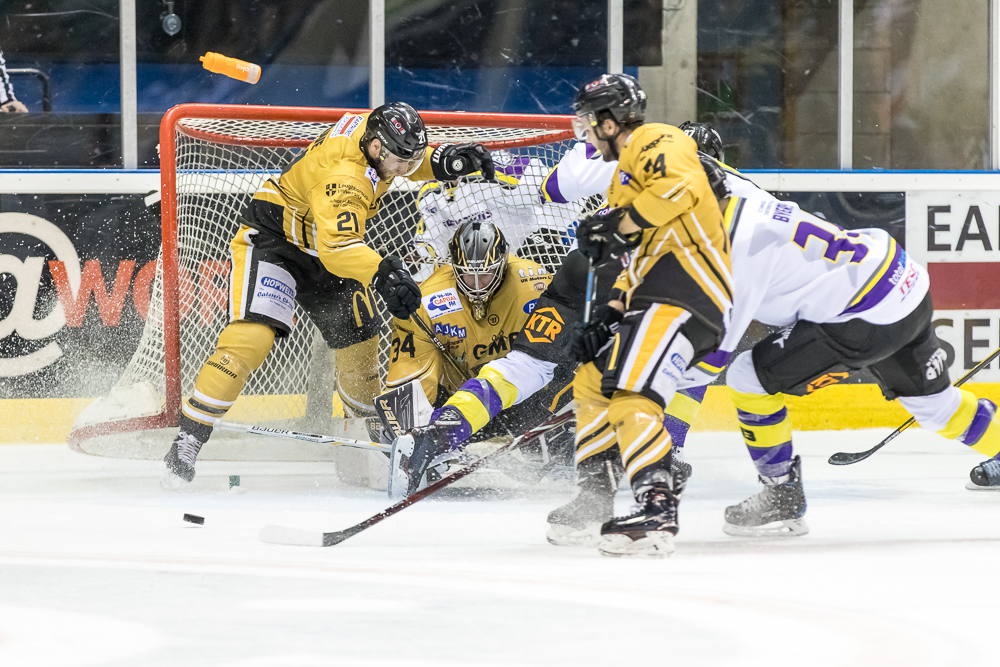 Panthers welcome the Storm to Nottingham for another revenge mission, as Panthers get a chance to take on a team that inflicted two OT losses on them in recent weeks.
There's not a lot in the way of team news, as the Panthers are expected to ice the same roster as has played in the last three wins-in-a-row.
Storm will be without the suspended Jay Rosehill for the trip to Nottingham after he was banned for six games after actions in Fife.
Off the ice there's a ton going on too!
Firstly, our incredibly popular charity calendars are almost gone so today may be your last chance to get one.
They're just £10 and the profits go to our official charity, The Nottinghamshire Hospice!
Our Panthers quiz, in association with Creams Nottingham, returns in 2018 on January 23rd!
Hosted at Southbank in the City, on Friar Lane near the Market Square, there will be more fantastic prizes to be won and players to quiz with.
Tonight at the Milton Keynes game, fans will be able to sign up their teams for the quiz event of season.
It's four members to a team and it's £12 per team entered.
To sign up, head to our VIP desk on Level 3 with exact change and enter your team.
We've also got the latest shirt off the back raffle and this time, you could be leaving with the jersey of the starting netminder!
The fifty-fifty draw will be in operation also and remember, you've got to be in it to win it!
We'd also like to remind supporters that the new security measures are still being enforced.
The arena has done a great job of implementing it so far and fans have been very supportive of the new safety and security measures.
However, fans are urged to allow extra time to get to their seats. There will be bag searches and the restrictions on sizes will be enforced.
There will be no lockers in general use at Panthers' home games, there will be pat downs and wand searches going on in the search lanes too.
Please follow the arena staff instructions when leaving the arena after the games this year.
PANTHERS' VIP desk, is again on LEVEL THREE…that's one flight of stairs up from the foyer and one flight of steps down from the hospitality boxes.
We have parking deals lined up with Nottingham City Car Parks at Broadmarsh East and Sheriff's Lodge. It's going to be cheap on a match by match basis for fans, but it's cheaper still if you grab a parking season ticket. For more information call 0115 8761444.
Meanwhile there has been a revamp for fans on the concourse too with more choices on the food front and reduced prices for beer, tea and coffee. Every time Panthers kill off a penalty on the ice there will be ten pence knocked off the price of a pint in the ENCORE bar after the final hooter where Dan Green will be having a chat with one of the players as soon after the hooter as they can get there.
Shooters Bar will be backing the Panthers' powerplay this season. Adult season ticket holders can get a meal deal special from McDonalds in Nottingham all week long (after 10.30am).
Match and season tickets can be used on the Nottingham trams network to get to the game for £2 return.