GB 1 Kazakhstan 6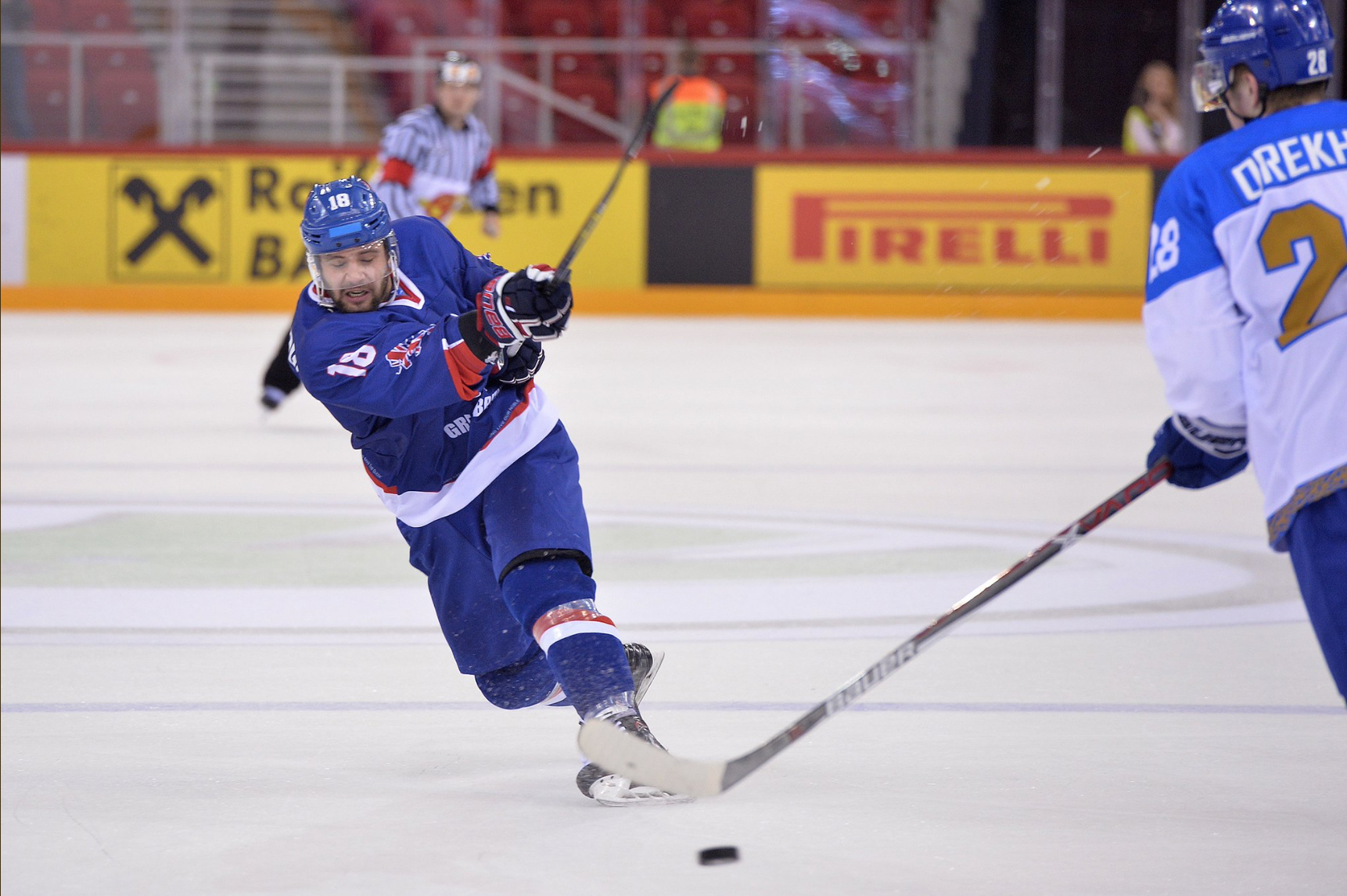 Great Britain were beaten 6-1 by Kazakhstan in their second game at the World Championship Division 1 Group A in Budapest.
After Sunday's stunning 3-1 victory over the tournament's top seeds Slovenia, GB shocked Kazakhstan with an early Luke Ferrara goal before the world's 17th seeds roared back with six unanswered goals.
Britain went ahead through Ferrara's first GB goal in only his second World Championship match as he fired home neatly from the slot at 2:33.
GB dominated the opening stages and Ben Davies, Robert Dowd and Ben O'Connor all went close on the same shift as Kazakhstan chased shadows.
But they drew level with a well-worked powerplay goal when Dmitri Grents slotted the puck past Ben Bowns at the backdoor (14:28).
Kazakhstan turned on the style after the first intermission and scored two goals in two minutes to take a 3-1 second-period lead.
Anton Sagadeyev's tip made it 2-1 at (32:20) and Roman Starchenko finished off a swift break up the ice at 34:22.
Starchenko scored his second of the night as he went short-side on Bowns early in the third session (41:58).
Nikita Mikhailis finished off a great move by Kazakhstan from back to front (45:55), prompting GB coach Pete Russell to call a timeout and Bowns was replaced by Jackson Whistle, who saw his first ice-time at a World Championship tournament.
Alikhan Asetov netted Kazakhstan's sixth from the high slot at 48:23 but GB refused to let their heads drop.
Whistle pulled off an outstanding save to deny Grents on the powerplay and Jonathan Phillips shot just wide on a two-on-one short-handed break for GB.
With no further scoring it would be Kazakhstan who skated out of Budapest winners, by a 1-6 scoreline.