GB 3 Slovenia 1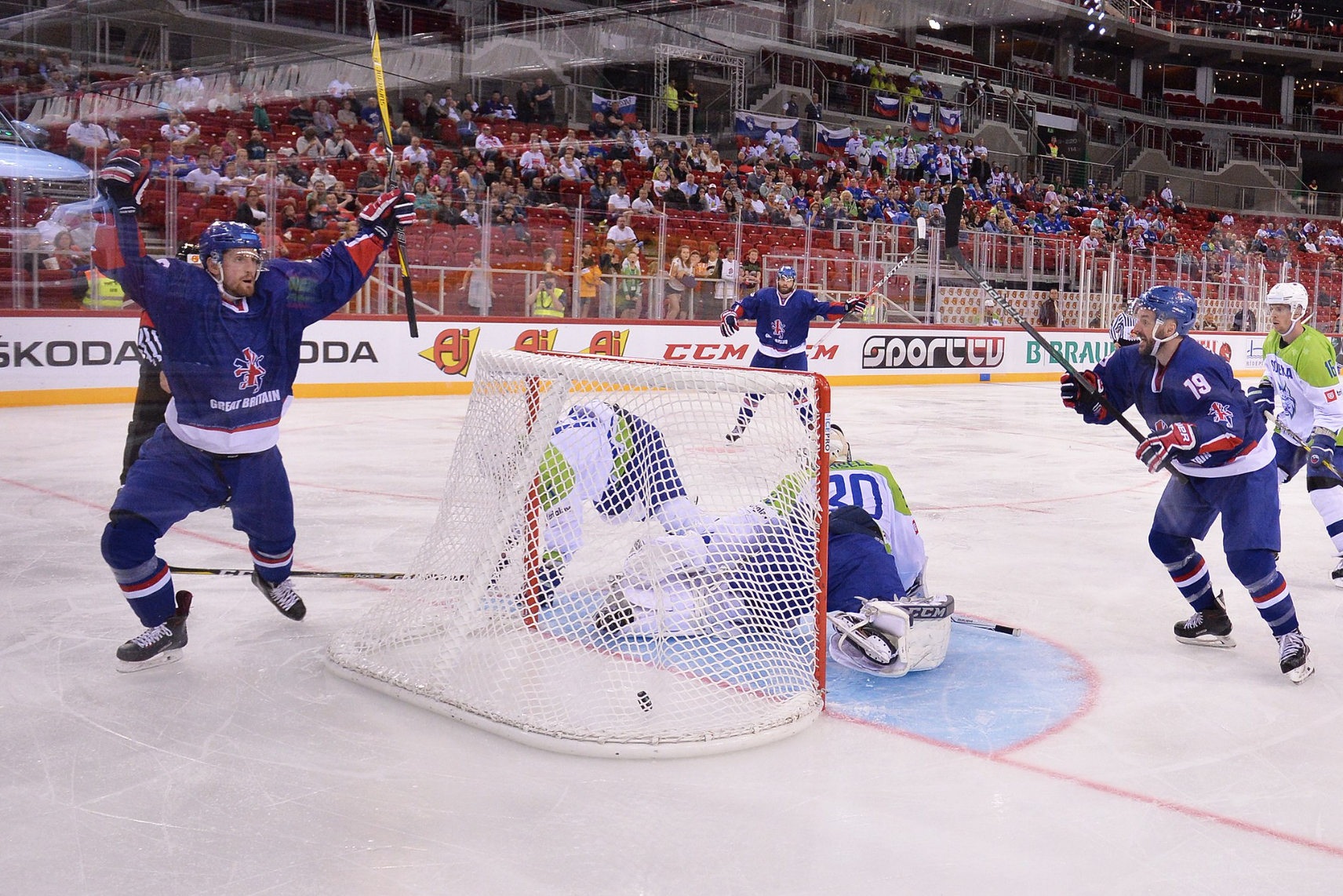 Great Britain began their World Championship Division 1 Group A campaign with a 3-1 victory over top seeds Slovenia in Budapest.
Slovenia, who are ranked 15th in the world, played in the Winter Olympics in Korea earlier this year, but they were no match for GB who produced one of their most memorable performances in the last decade.
Brett Perlini scored his first GB goal on his World Championship debut, while there were also goals for Ben O'Connor and Robert Dowd.
GB made a strong start in the first period and their early pressure resulted in a powerplay goal for O'Connor at 6:50.
Moments after Perlini had hit the base of the right-hand post, the Sheffield Steelers defenceman fired in from the blueline for his 14th goal for GB.
Slovenia equalised at 12:22 with a neat finish from Blaz Gregorc in the slot to level the game at 1-1 at the first intermission.
Great Britain netminder Ben Bowns had to be at his best to keep out shots from Rok Ticar and Jan Urbas on the powerplay, while at the other end Matthew Myers shot just wide of the right-hand post.
GB ensured a second-period lead as Dowd nearly batted the puck out of the air from close in front just as a powerplay had come to an end (35:59).
Britain stretched their lead to 3-1 with a nearly-worked goal with a man advantage, as O'Connor and Mike Hammond set up Perlini on the doorstep at 44:50.
Slovenia stepped it up in the closing stages as Anze Kuralt hit the inside of the right-hand post and Bowns pulled off a good save from Ticar.
GB would, however, hold on for a famous victory.
Photo credit: Dean Woolley