GB Heroes combine for charity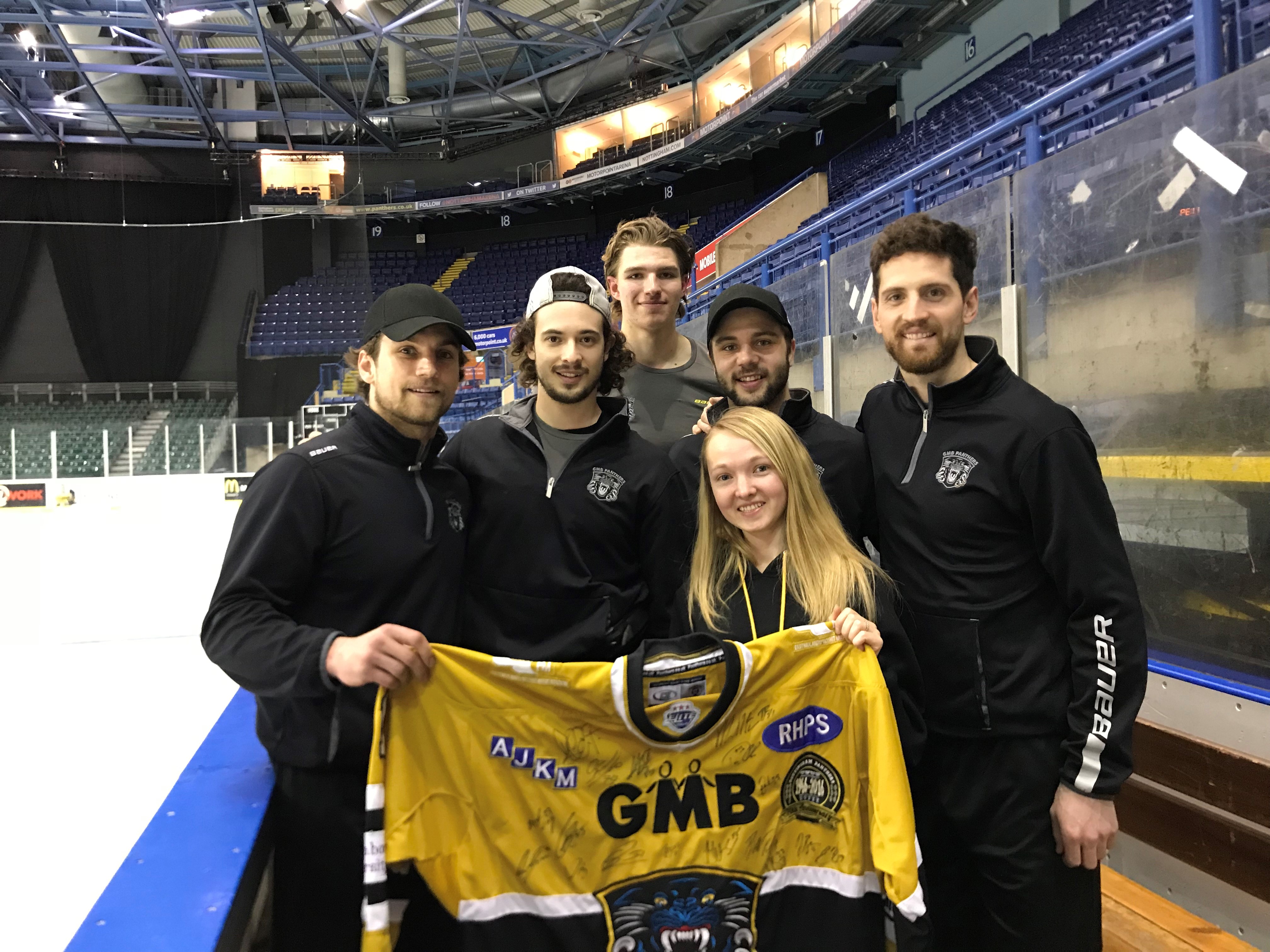 A strong Panthers contingent helped GB achieve what many thought to be impossible at the weekend.
In their first appearance in the World Championships Division 1A, one group away from the playing the best teams in the world, since promotion last year, GB earned a gold medal and the right to head to Slovakia for the World Championships!!
Five Panthers were members of the squad, with former coach Corey Neilson behind the bench also.
Every Panther acquitted themselves to the highest level, with every member grabbing themselves points across the five games.
However, the headlines were grabbed by Brett Perlini and Robert Farmer, with the former being voted the media's MVP for the tournament and Robert Farmer bagging the crucial goal that sealed the gold medal.
It's not just on the ice that these men are making an impact though.
Steve Lee was contacted by a new Nottinghamshire charity, My Bag, who's aim is to ease the impact of the traumatic experience for children of being fostered for the first time.
They do this by providing a bag containing comfort items to a child including: a teddy bear, blanket and colouring book amongst other things.
This charity has only recently been set up by some Panthers season ticket holders, and the club wanted to help them get off to the best possible start to their incredible aim.
Steve Lee has donated an old school Panthers shirt, signed by all of this year's squad including the GB heroes and Corey Neilson.
Check out the bidding right here and help a vulnerable child in the region!