GMB Panthers prepare for weekend with a full squad of skaters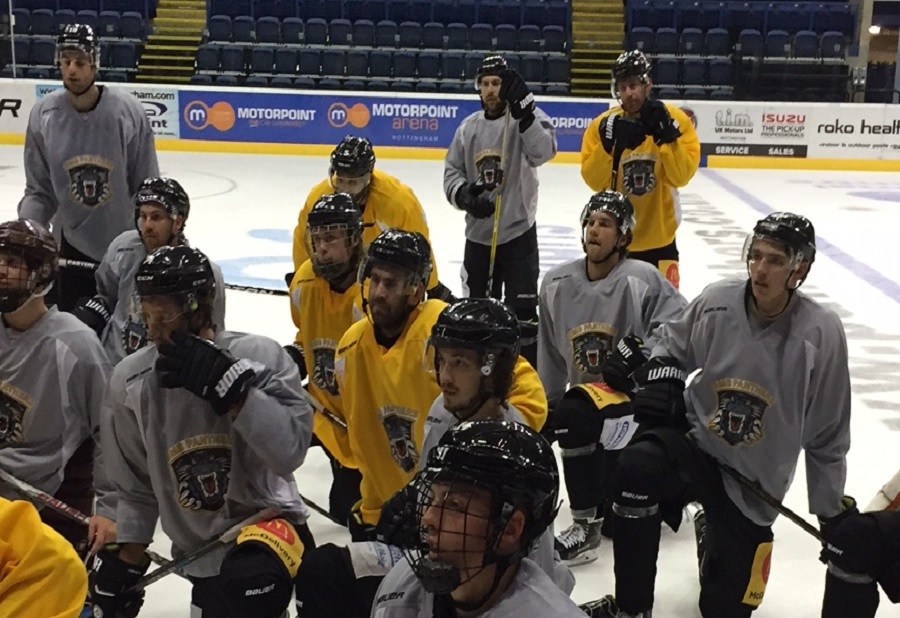 The GMB Nottingham Panthers will prepare for double-header home ice action today with a near-full squad. All the skaters are now in town with the arrival last night of Russian winger Alex Mokshantsev who was introduced to his new team mates this morning.
Raphael Bussieres flew into the UK yesterday afternoon and jumped straight on the ice to train with the Panthers at yesterday's second on-ice session of the day.
Netminder Eduard Zacharchenko's visa is in place and work continues on other issues regarding his move to Nottingham. Progress is expected over the weekend.
GMB Panthers v Krefeld Saturday at 7pm
GMB Panthers v Braehead Sunday at 4pm
Discount seat prices apply right up until face-off. Please be early!