GMB Panthers sign Josh Shalla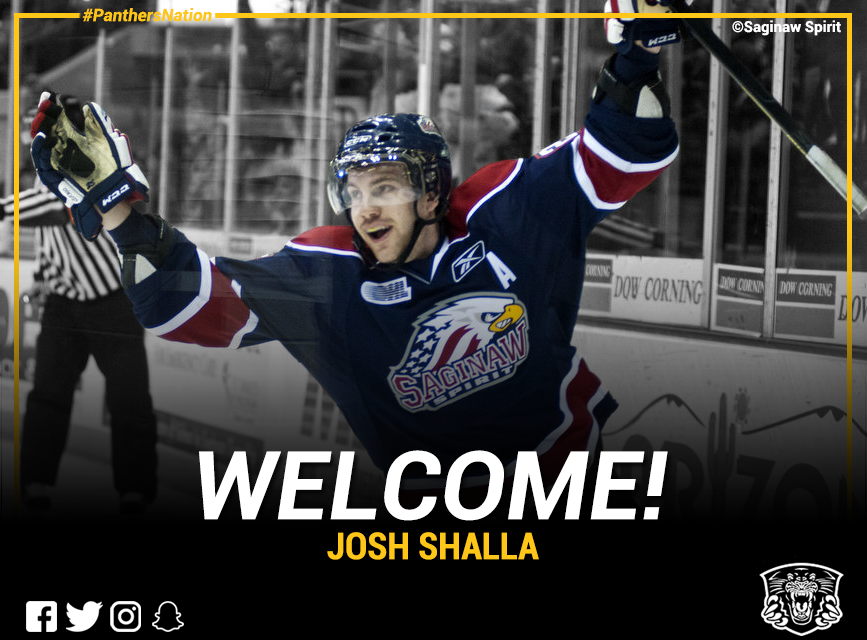 The GMB Nottingham Panthers have added goalscorer Josh Shalla to the line-up for the coming season
The 25-year-old left wing was in the top ten goalscorers in the East Coast League last season
He was a fourth round draft pick of the Nashville Predators in 2011 and an East Coast all-star in 2012-13
He has 60 AHL games on his CV at Milwaukee.
Last season he played for Wheeling Nailers and Indy Fuel in the coast
Speaking of the six feet one inch forward, who didn't miss a game last season, Panthers' head coach Corey Neilson said today: "He's another guy who fits the bill. Young, hungry, motivated and works hard. He can be deadly in front of goal and he increases our options up front.
"All the scouting reports suggest he will do well in our league. He's thrilled to be coming and we're thrilled to have him. People who know him well say he's a good guy and great in the room."