GMB Panthers versus Belfast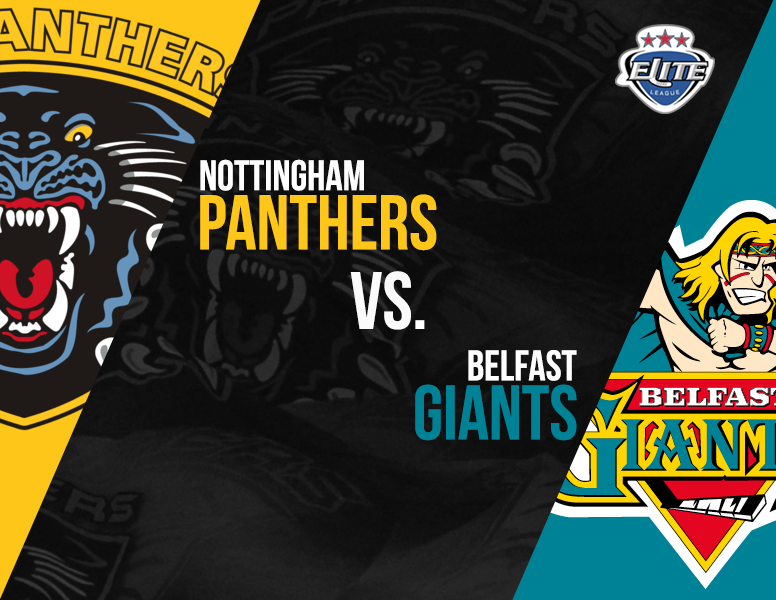 The GMB Nottingham Panthers take on the Belfast Giants this weekend to decide who goes through to the grand finals weekend.
The play-off quarter-final faces off in Belfast on Friday night and the teams play the second leg in Nottingham on Sunday at seven o'clock.
Tickets for the home leg are now on general sale and the box office reports that more than half are already accounted for.
There's only one thing bigger than ice hockey and that's PLAY-OFF ICE HOCKEY.
David Clarke is expected to be available for the Panthers after he sat out the three-in-three in Scotland as a precaution.
Robert Farmer returned to action in Braehead/Dundee and Edinburgh and there are no reports of an adverse reaction.
Therefore, Panthers expect to be at full-strength for the match-up with the Giants.
The deciding home leg faces off at seven o'clock on Sunday.
Tickets now on sale.
SEE YOU THERE!