Good week of prep - coach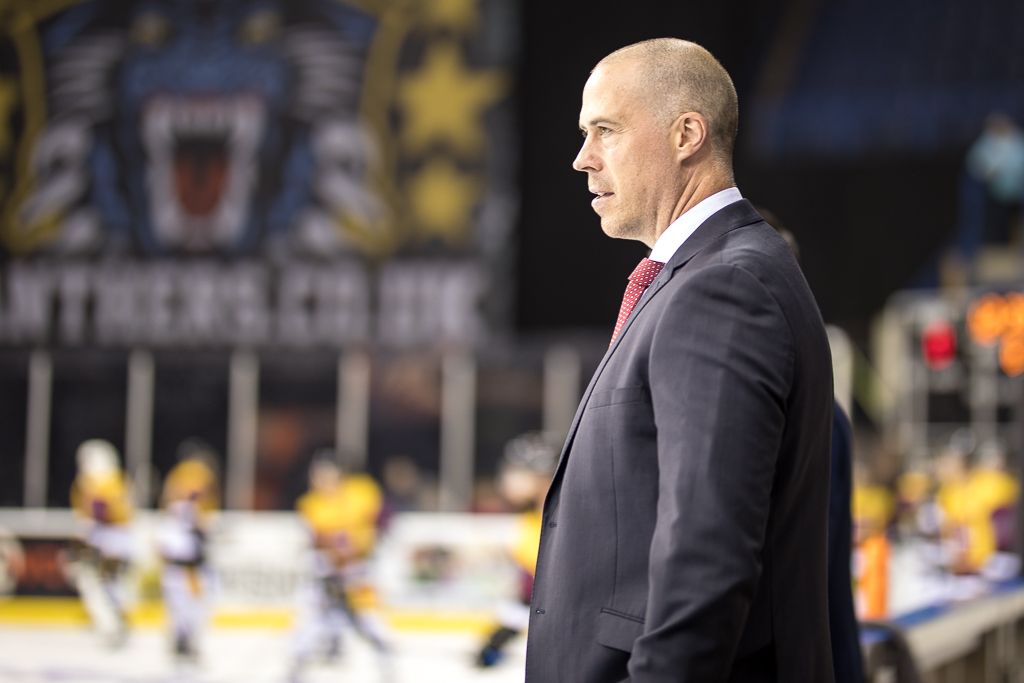 Corey Neilson, GMB Nottingham Panthers' head coach is predicting another important weekend and he believes his side have learned lessons from last weekend.
Guildford Flames make their first ever Elite League visit to Nottingham with the action starting at seven o'clock Saturday. Tickets for the game are on sale now and will be avauilable right up until face-off.
Neilson told Panthers Radio (with Xynomix) that he was more than happy with the way training has gone this week - including a video nasty session where the team sat tiogether to watch their mistakes.
"It went well, spirits are good, there were positives as well as negatives," he told the website. To hear his exclusive interview in full, just click on the link.
Audio