Green: We had no Chemistry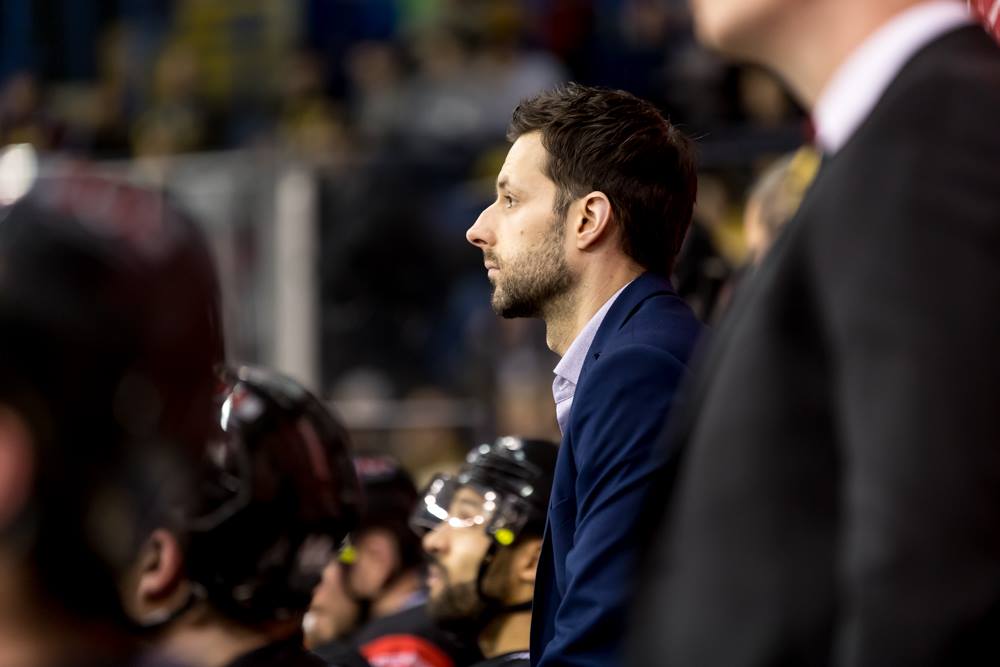 Dan Green was on the ice this morning working with the youngsters and Gospel as the rest of the team went to work at Roko Nottingham.
After some specific practice with Sam Gospel, Dan spoke to Panthers Radio with Xynomix about his view of last night's game.
He said "We had a pass off, a shot just wide, didn't seem like we had much chemistry. We just couldn't get a bounce to bring us back into the game."
Panthers couldn't have a tougher weekend ahead as they take on two of the form sides in the EIHL.
First up are the Steelers, with the Panthers making the short trip to Sheffield to take on the high scoring side, who've bagged 14 goals in their last two games.
Dan said "Sheffield are scoring goals for fun. We need to get back to how we were after the Christmas slump."
Then the Panthers face Dundee at home, which before Christmas may not have been as tough a proposition as it is now.
Since the new year, the Stars have added some new names and enjoyed the return of Captain and former Panthers, Chris Lawrence.
Dan said that Corey is doing his homework on a side "we haven't played, but you look at their record before Christmas and they're not going to be that team anymore."
On the return of Chris Lawrence, Dan said "all the boys who played with Larry love him, but now he's an enemy, he's on the other team and we know how he likes to play."
Listen to the full interview, just click on the link to the right!