Guptill on Panthers Radio - 22/08/18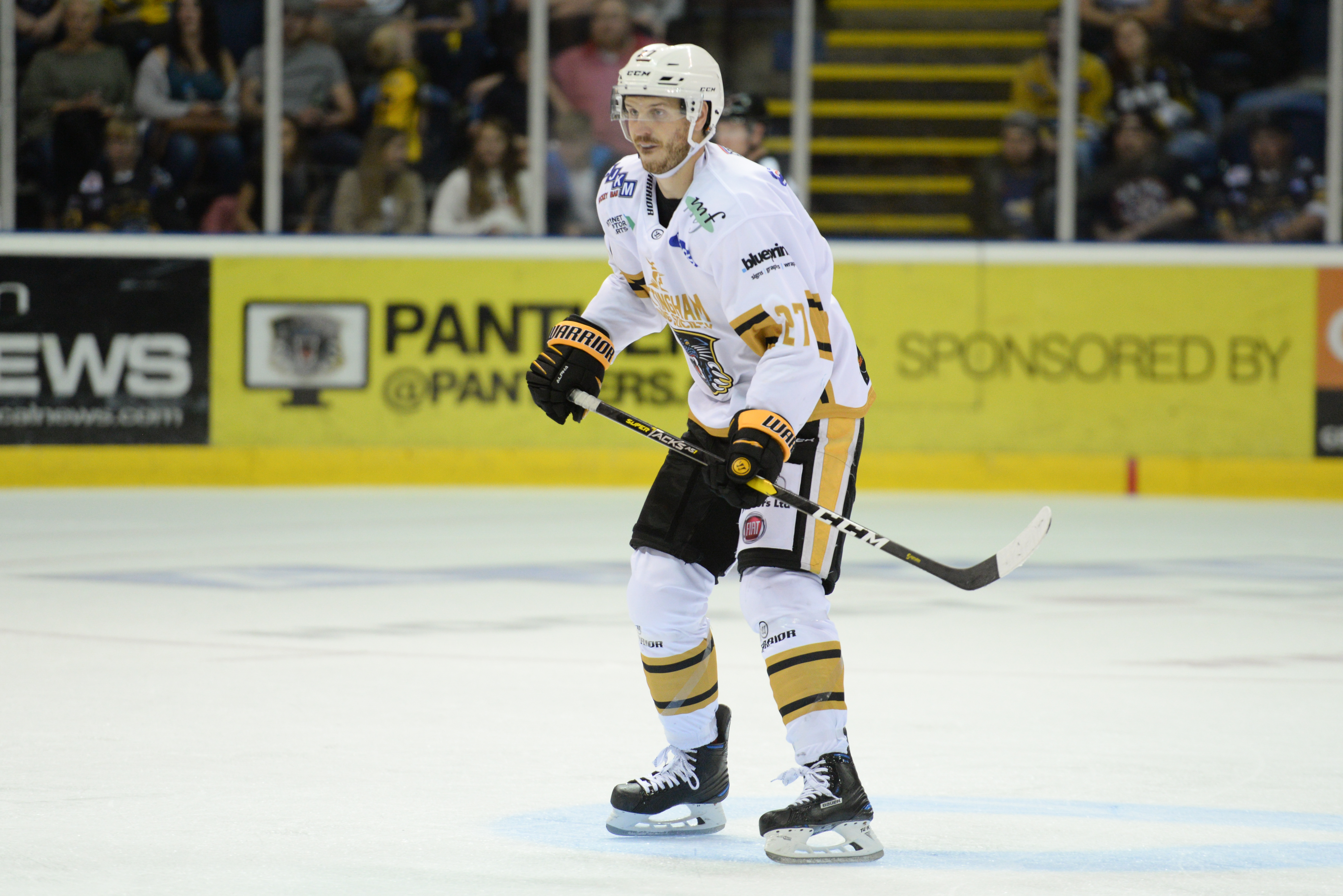 Panthers Radio with Xynomix caught up with Alex Guptill before yesterday's on-ice session.
The forward, who has lit the lamp on three occasions so far this pre-season, praised regular line-mates Justin Kovacs and Mark Hurtubise for his hot start 'they're both offensive minded players which I always enjoy playing with, Justin's a great passer and Mark aswell. It's nice having a right handed centre with me being a left shot, I think the lines worked really well so far and I really like playing with them.'
Hear the interview in full via the link below.
You can see Alex in action for The Nottingham Panthers this weekend when the Internet Motor Parts 'Europe Comes to Nottingham' challenge series continues with the visit of Norweigan side Stavanger on Saturday (7pm face-off) and Hungarian side MAC Budapest on Sunday (4pm face-off).
Purchase your tickets for both fixtures through the link at the top of the page.
Audio