Hannah wins Patrick Galbraith's shirt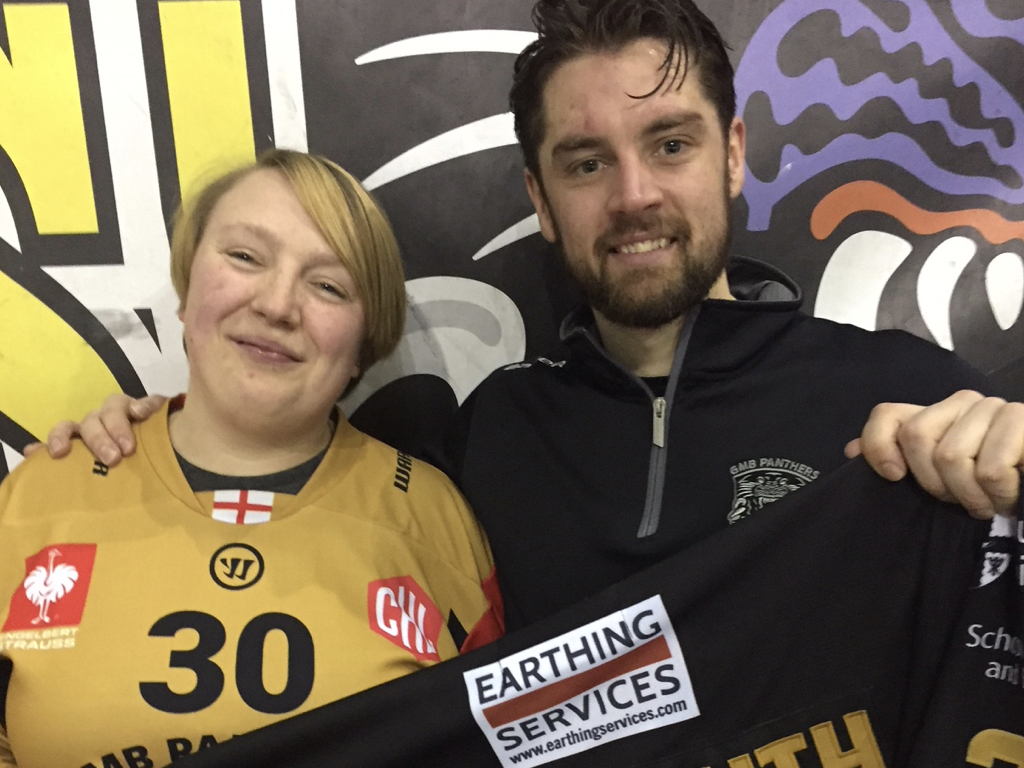 Hannah Donovan from Heanor went home with Pattick Galbraith's shirt after winning the latest shirt off his back draw at the game against Dundee.
Hannah moved to Nottingham from Herefordshire to study at Nottingham University and she watched a little uni-hockey but when she stayed in the city to start work she bought her first Panthers' ticket and has been a fan ever since.
There'll be another draw at Wednesday's game at home to Milton Keynes.