Hazeldine on Panthers Radio - 08/01/19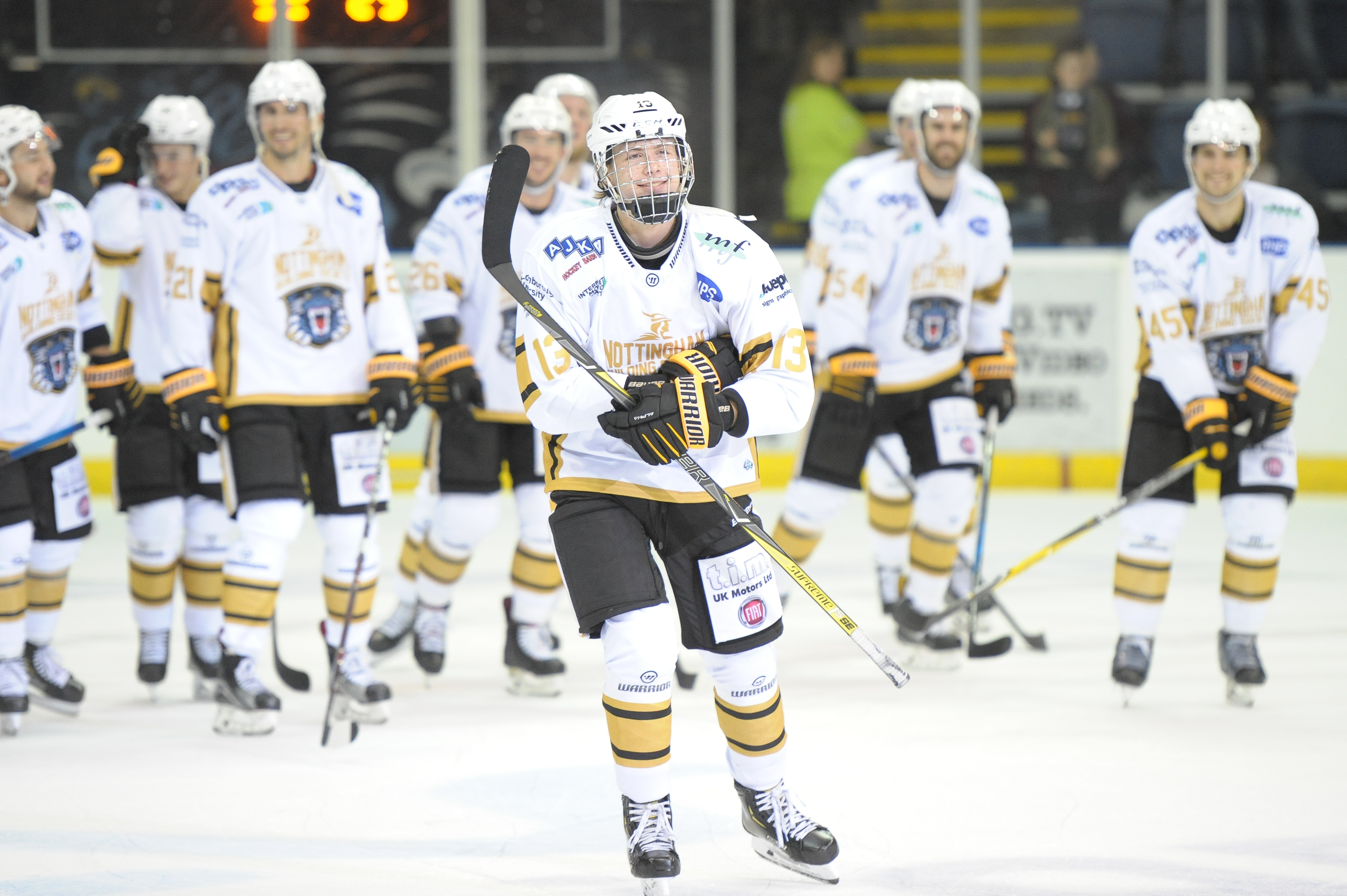 Joe Hazeldine has been an interesting youngster in the Panthers system for two seasons now.
Recruited by former head coach Corey Neilson, #13 has gone from strength to strength under Rich Chernomaz, with the new head coach praising his mental ability to read the game.
Although still young and lacking the size typically required of a D-man in the EIHL, Hazeldine has benefitted massively from training with the top tier talent on the Panthers roster.
His ability to quickly transition the puck in training, as well as the stick skills he enjoys displaying in drills, Joe should have a bright future in the British game.
A big part of developing that future further is tackling some of the best young talent from across the globe in Junior international competitions.
He'll get to do that twice this season, having been selected for both the U20 and U18 sides taking part IIHF competitions in 2019.
Starting on January 13th, 'Hazel' will head to Tahlin for the D2 U20 competition, where GB open their campaign against the recently relegated Lithuania.
Joe says the unit selected are very talented and intent on finally earning promotion from a group they have languished in for too long.
Then, in April, Joe rejoins the U18 unit that he helped earn promotion last season.
He'll be taking on teams from just below the top tier of international hockey, with the likes of Austria and Italy as well as the recently relegated Slovenia to tackle.
All these challenges don't faze the confident 17 year old, and neither does the task of following in the footsteps of other Panthers youth projects like Robert Lachowicz, Ollie Betteridge and Josh Tetlow.
Listen to the youngster discuss the tournament and that prospect now on Panthers Radio with Xynomix.