Highlights: Panthers vs Steelers - 13/10/18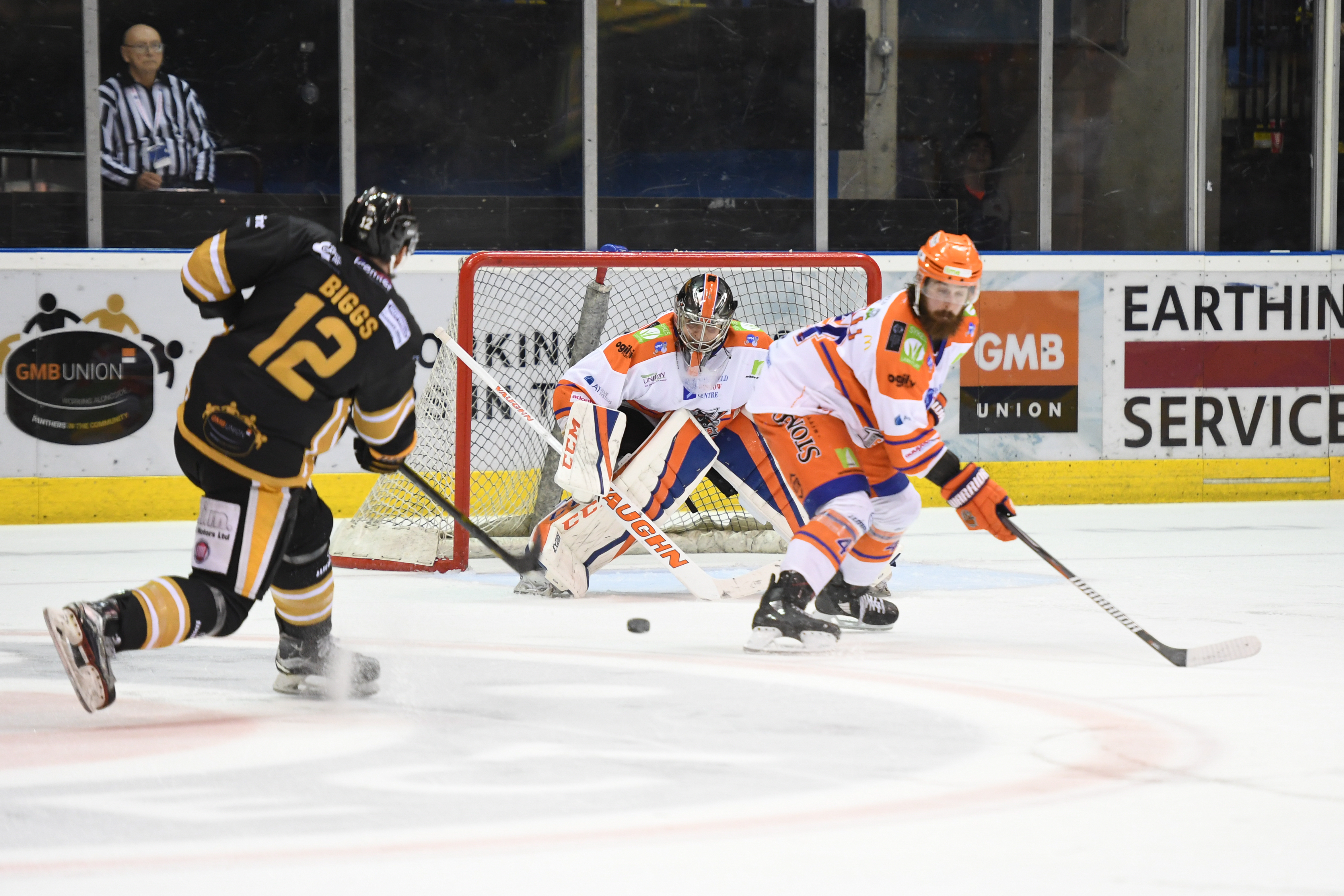 The Nottingham Panthers took on arch-rivals Sheffield on Saturday night in an Elite League clash and skated out with a 5-2 win thanks to goals from Alex Guptill (2), Kevin Henderson, Tyler Biggs and Tommy Hughes along with 28 saves from netminder Michael Garnett.
You can now re-live the best of the action in the official highlights show, brought to you in association with The Nottingham Legend - Nottingham's number one family friendly hockey pub.
Just click the link to the right.