Highlights with The Legend now on-line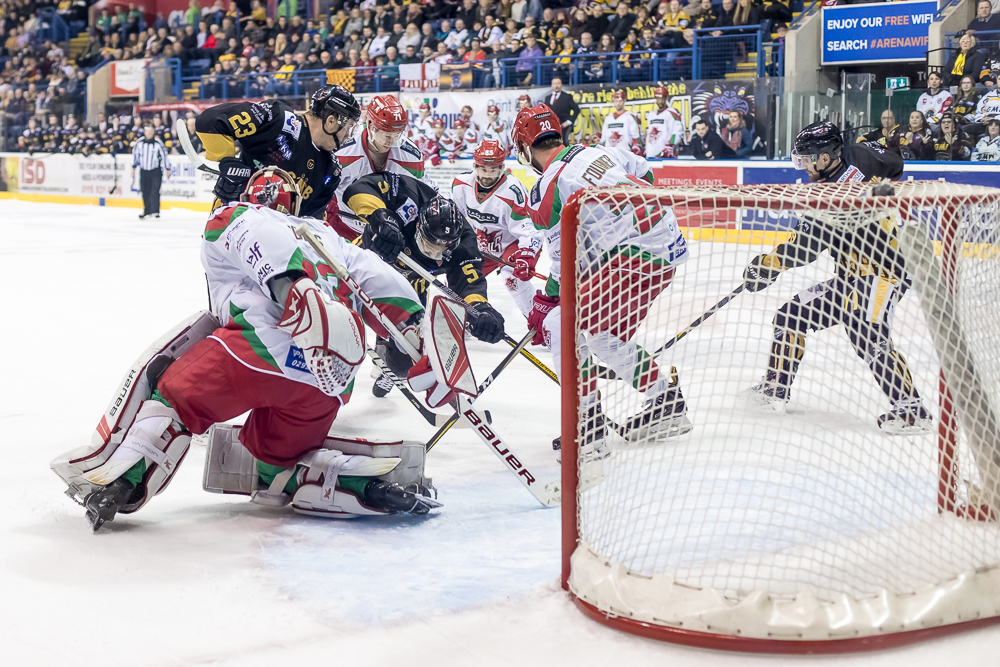 The GMB Nottingham Panthers came up blank at the weekend but still have games in hand on their closest rivals in the Elite League championship race as the season approaches the half-way mark.
Next up in Nottingham the Panthers take on Belfast (new leaders) on Sunday. Tickets are now on sale.
Meanwhile, on Panthers TV with the GMB we've got the highlights from Saturday's narrow defeat by rivals Cardiff which featured dramatic goaltending by Patrick Galbraith and superb penalty-killing by the home side who pushed and pushed for an equaliser but it wouldn't come.
Watch the highlights in association with The Nottingham Legend, Number One family hockey pub, now. Just click on the link.