Home Double Header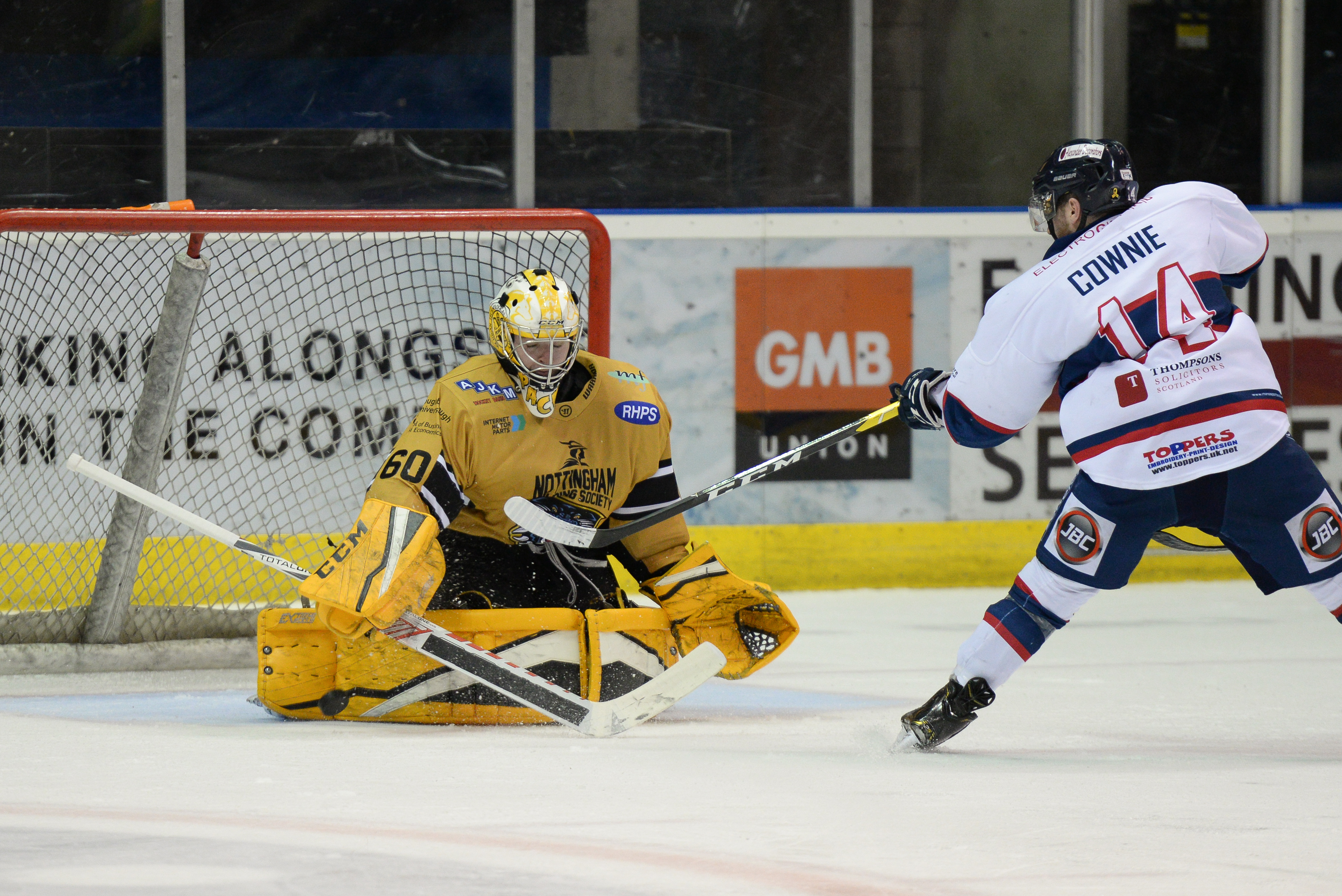 THE NOTTINGHAM Panthers have multiple goals to aim for as the regular season draws to a close.
As the most competitive of Elite League campaigns reaches its climax, Panthers need just one more win to book their place in the play-offs.
Saturday at seven sees the Manchester Storm in town.
Storm are in a play-off dog-fight of their own, so they're sure to come into the Motorpoint Arena with all guns blazing.
Sunday at four sees the quick-fire return of the Dundee Stars.
Panthers shot down the Stars in style last weekend and Dundee are scrambling for every point as they too hope to reach the post regular season play-offs.
They're looking for revenge after last week's mauling by the Panthers.
Panthers have taken seven out of the last eight points and have scored 17 goals in those four games, so they're looking to keep the momentum going through the run in and on to the play-offs.
The box office reports more than two thirds of the seats in the bowl at the arena are now spoken for on Saturday, which is a non-season-ticket-game.
And there's a similar crowd lined up for Sunday already. That game is on the season ticket.
Said interim head coach Rick Strachan: "First things first, one shift at a time, never mind one period at a time, that way we will get the win we need to book our place mathematically in the play-offs.
"Then we aim to keep on in the same vein and try to win enough games to climb to third in the standings. The way European qualification is worked out, third could see this club back in the Continental Cup, and we're'still the only British club to ever win a European title.
"Finishing third in the league gives us two possible routes into Europe so it's worth having.
"Every game is vital for sure, every game is part of the end of season strategy. The fans support is crucial in those plans, three of our last five games are at home, starting with two games this weekend, we thank them for their support."
PANTHERS v MANCHESTER SATURDAY AT SEVEN O'CLOCK
PANTHERS v STARS SUNDAY AT FOUR O'CLOCK
DOUBLE BUBBLE ACTION…TICKETS FROM 08433733000, VISIT THE BOX OFFICE OR CLICK ON THE LINK TO BUY ON-LINE. SEE YOU THERE!
THE LOUDER THE ROAR…THE BIGGER THE SCORE!