Hurricane Maria appeal a huge success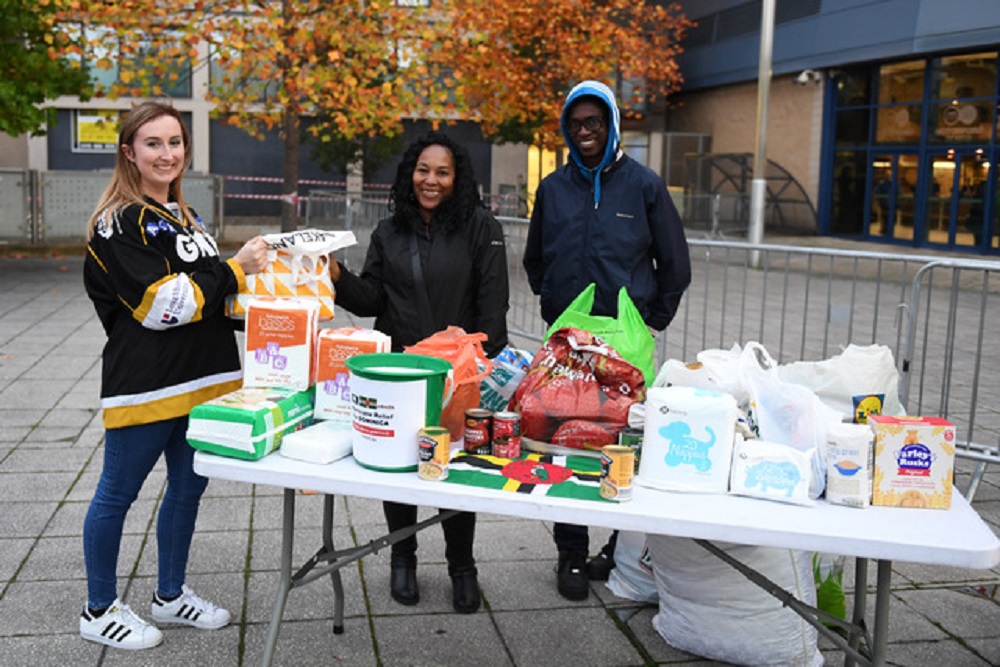 Before the game against Turku, the Panthers Nation were ask to donate items to be sent to Dominica, an island that was struck by Hurricane Maria.
The Panthers fans gave with typical generosity and it was an oustanding success.
Miss Prince, who's parents are in Dominica and who lost their home in the hurricane, wanted to express a message of thanks to the fans.
"We were amazed by peoples kindness and we received an incredible amount of donations."
"Our van was full by the time the game started and we're so happy that we can send these essential items to the people of Dominica."
The Prince family still do not have any direct contact with their parents but have gotten messages telling them they are ok.
We're very proud of our fans who were able to give so kindly to the appeal, thank you!