Hurtubise on Panthers TV - 15/10/18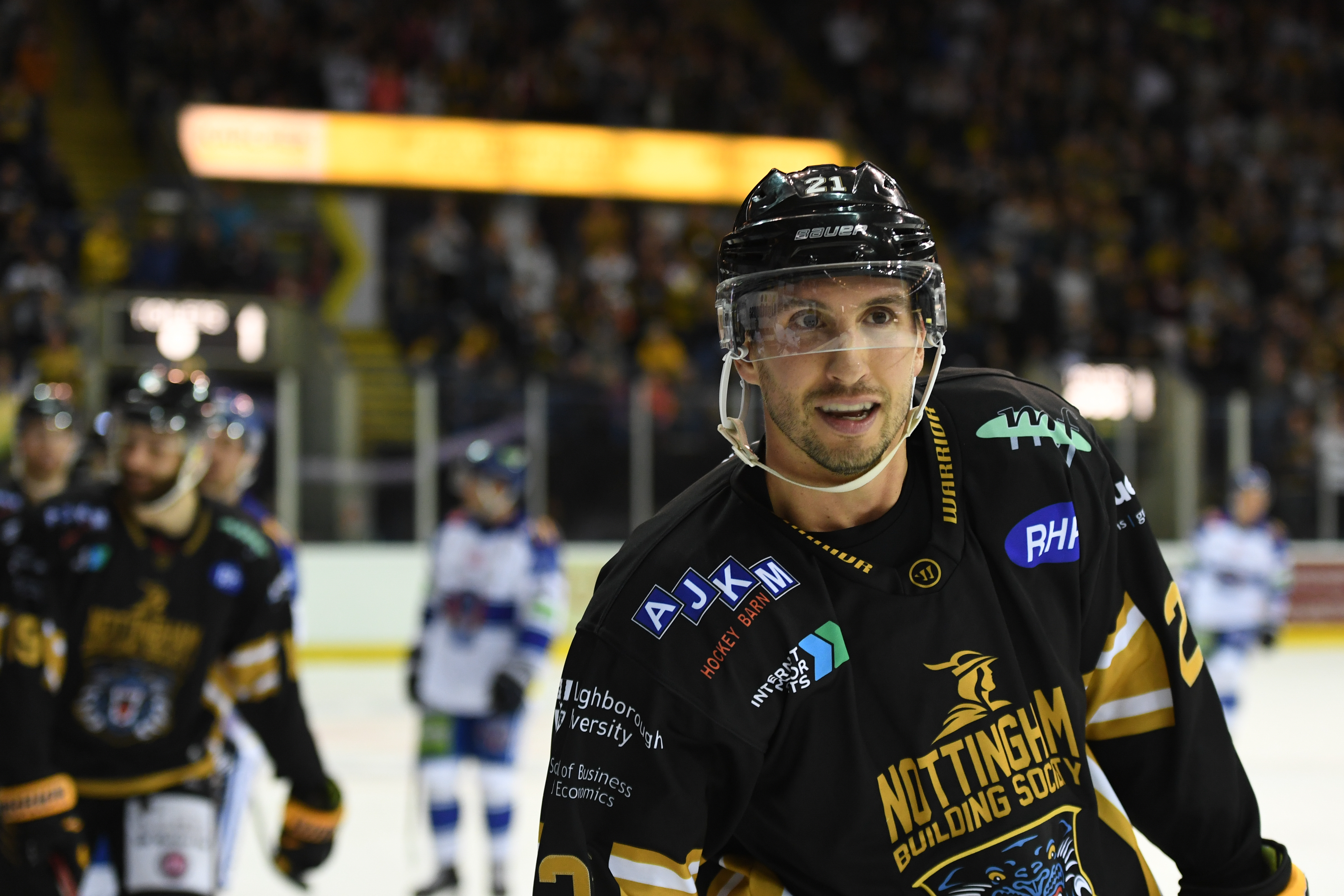 Panthers TV, with the GMB, sat down with Mark Hurtubise after getting back from Belfast to talk about childhood friend Alexandre Bolduc signing for The Nottingham Panthers.
Whilst they've never played on the same team professionally before they reguarly train together in the summer and have always kept in touch. When Head Coach Rich Chernomaz asked Mark if he knew anyone was who available he suggested Alex knowing he hadn't signed anywhere yet and Rich, who had seen Alex play during his time in the DEL, jumped at the chance to sign the experienced French-Canadian.
Mark says that Alex 'works very hard, he's a good playmaker, he's got good hands, good speed, I think he will definitley help our team.'
Hear the interview in full through the link to the right.
Alexandre Bolduc makes his home debut on Sunday October 28th when the Belfast Giants visit the Motorpoint Arena, you can purchase tickets for that game through the link at the top of the page, visiting the arena box office or calling 0843 373 3000.