Hurtubise on Panthers TV - 21/09/18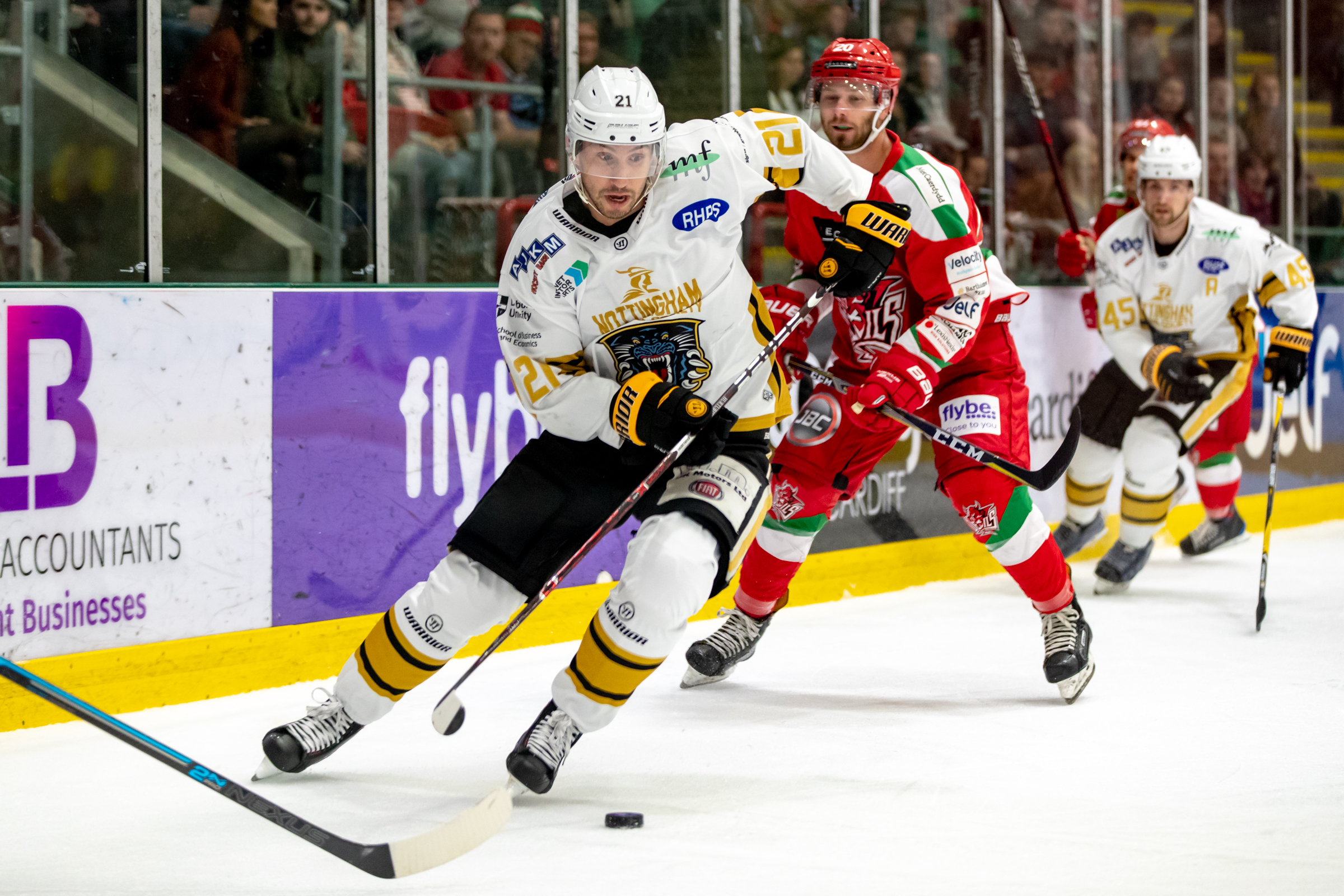 Panthers TV, with the GMB, spoke with Mark Hurtubise after training today.
Mark is the EIHL's leading point scorer through five games, picking up ten points in five league games (plus an additional two points in one Challenge Cup game), and has attributed his success to the chemistry he's developed with linemates Justin Kovacs and Alex Guptill 'we've been complimenting each other pretty well so far, it didn't take us too long to find chemistry.'
After three wins on the recent four game road swing Mark says the team are looking forward to getting back home 'it's nice to play at home, in your own environment in front of our fans.'
See the interview in full on the link to the right.
Tickets are on sale for tomorrow's game against the Glasgow Clan and can be purchased by calling 0843 373 3000, visiting the arena box office or clicking the link at the top of the page.