Internet Motor Parts Back the Team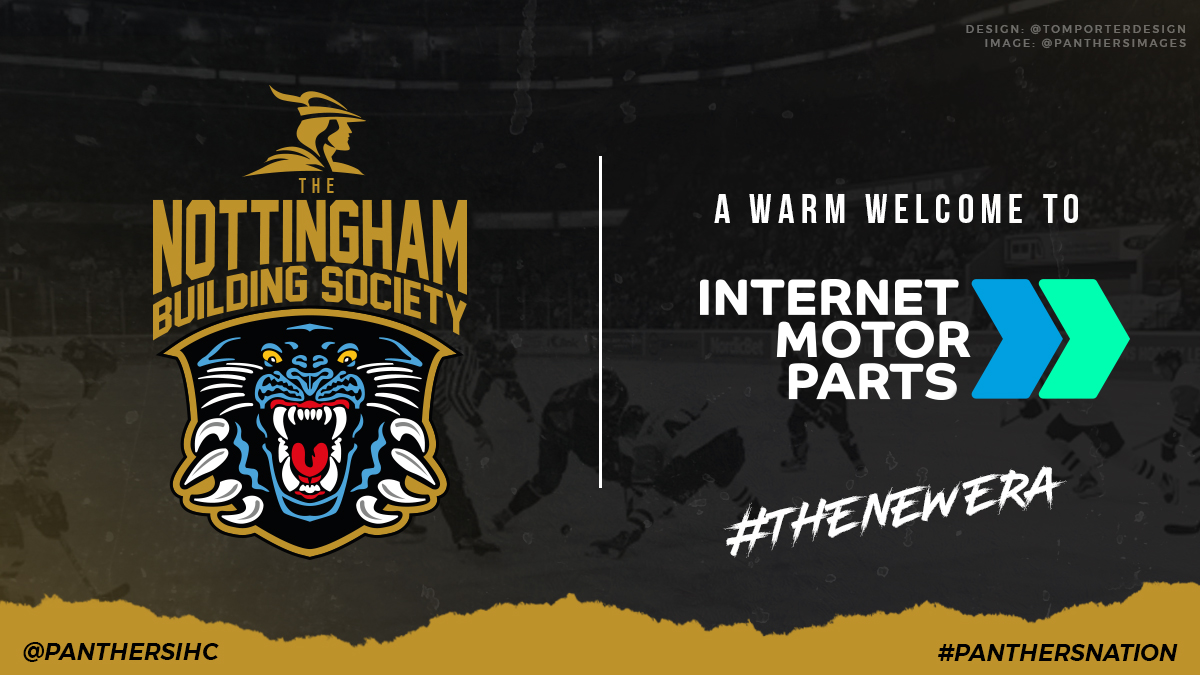 THE NOTTINGHAM Panthers are delighted to welcome Internet Motor Parts (IMP), the new online car parts retailer, to the team as they enter a brand-new sponsorship arrangement with the club.
The company were a player Platinum Sponsor last year and say they were so impressed with the exposure they got alongside the Panthers brand, that they have decided to massively increase their involvement with the club.
You'll see their logo on the front of all three of the Panthers' new jerseys and replicas.
IMP will also become the Panthers' first ever partner for our match night live (MNL) service.
With people not being able to attend Panthers games avidly following on at home over our twitter feed, the Panthers have steadily built up how they digitally present the match night experience over the last few years.
For the 2018-19 season, Nottingham want to deliver the best MNL in the league and IMP want to be fully involved in that delivery.
With their logo appearing on every graphic over the course of the night, awareness of Internet Motor Parts brand will skyrocket as the Panthers add new features to the digital match night package.
Their new website, www.internetmotorparts.com supplies a massive range of over 20,000 car parts including EGR Valves, Air Mass Meters, Ignition Coils and more.
Parts are easy to find using your Registration number and are supplied with free, next day delivery nationwide.
Panthers' fans will also benefit through access to exclusive special offers and competitions.
Nicola Strachan, Nottingham Panthers Commercial Manager, said: "We are truly delighted to welcome Internet Motor Parts on board for the coming 2018/19 and 2019/20 campaigns.
"This is a very exciting venture and we are thrilled to be working alongside such an innovative organization with vast national and international reach. We are all aware that car repairs can be very expensive, but Internet Motor Parts offer a brilliant, new, simple solution for purchasing quality car parts online."
Ross Toomey, Internet Motor Parts Managing Director, said: "We are excited to be working with the Panthers' organisation and supporting one of Nottingham's finest sports teams.
"The success and ethos at the club made us want to associate our brand with them and support our local community."
For more information on Internet Motor Parts, please visit www.internetmotorparts.com