Issue 10 on sale Saturday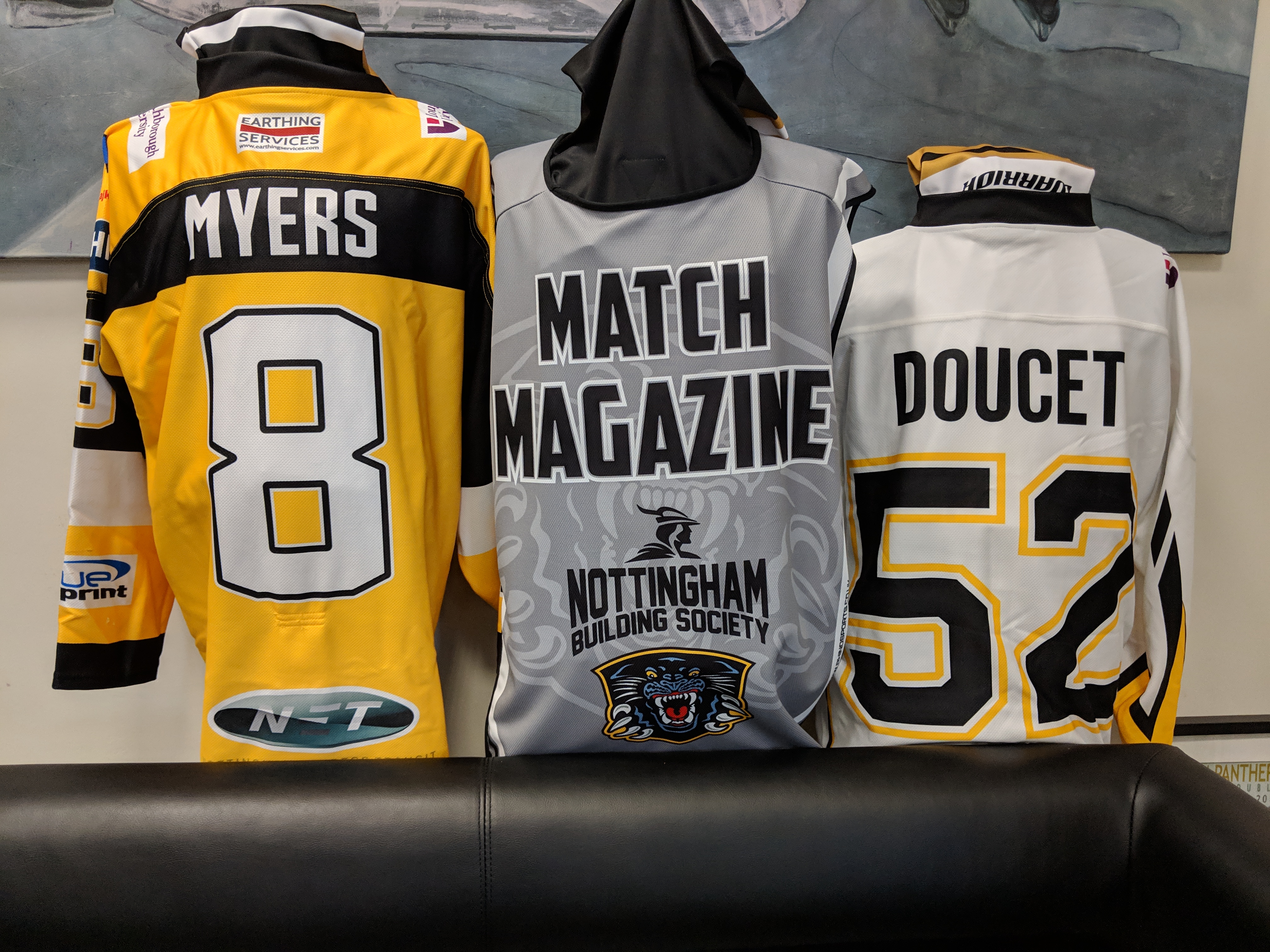 Panthers Journal Issue 10 is on sale again on Saturday against the Manchester Storm.
The magazine is full of great, exclusive content that you can't get anywhere else.
One of the new members of the Panthers roster discusses meeting Jarome Iginla, while another says his greatest moment was winning gold... but not with the country you'd expect.
You can also read a great interview with Ollie Betteridge and some interesting snippets from Robert Lachowicz.
The best bit is you can enter our free Jersey prize draw with names on the back of still current EIHL'ers.
Matthew Myers and Guillaume Doucet, playing for the Cardiff Devils and Glasgow Clan respectively, have playoff jerseys from their times at the Panthers up for grabs.
So clip out the coupon on page 31 and post in the 'Red Post Box' on the Fifty50 desk and you could win big!
Make sure you don't miss out and get your magazine for just £3!!