It rained toys at 24.12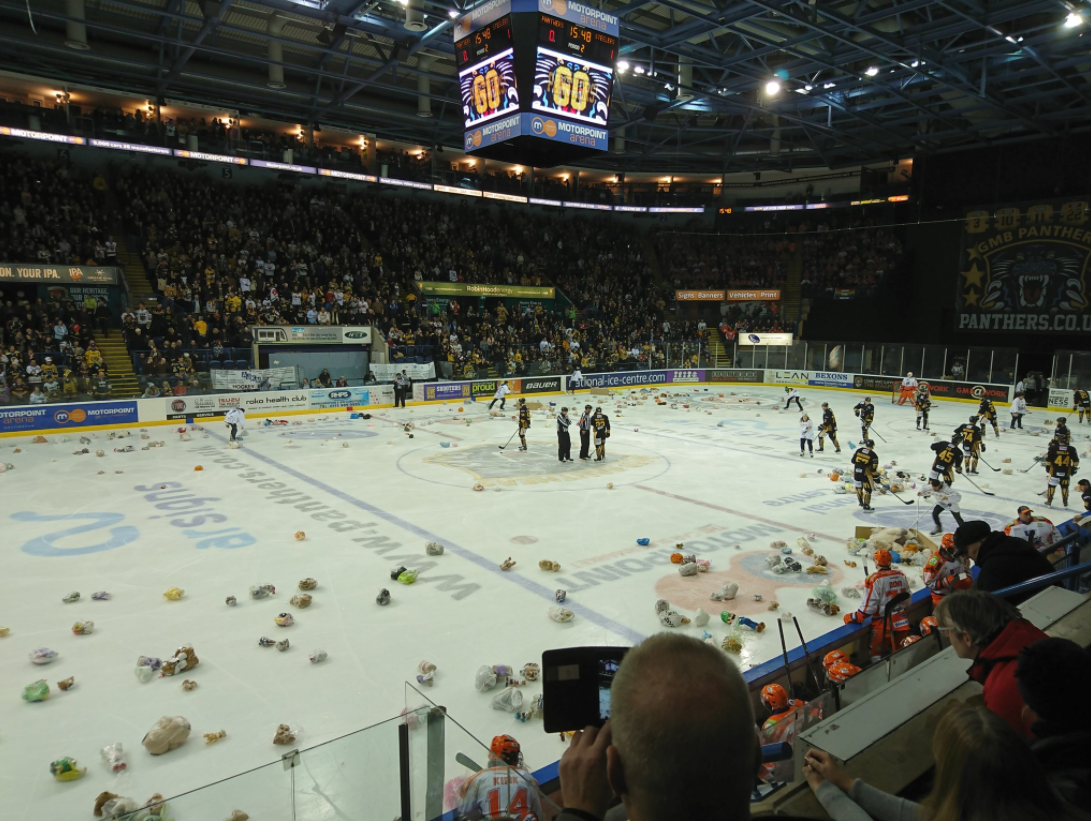 Brett Perlini crashed in an equalising goal in the 25th minute of the home game against arch-rivals Sheffield and the teddy bears and other toys came raining down on to the ice.
Panthers went on to win the game against their arch-rivals by a 4-1 margin and come Christmas morning, there will be thousands of other winners too.
The Salvation Army were on hand to take the toys from the arena for distribution across the Nottingham area and beyond.
Panthers can only thank their fans once again for their generosity. The sight was an amazing one to witness as the bears and toys flew down on to the ice!
THANK YOU!