James Cullen wins Raphael's shirt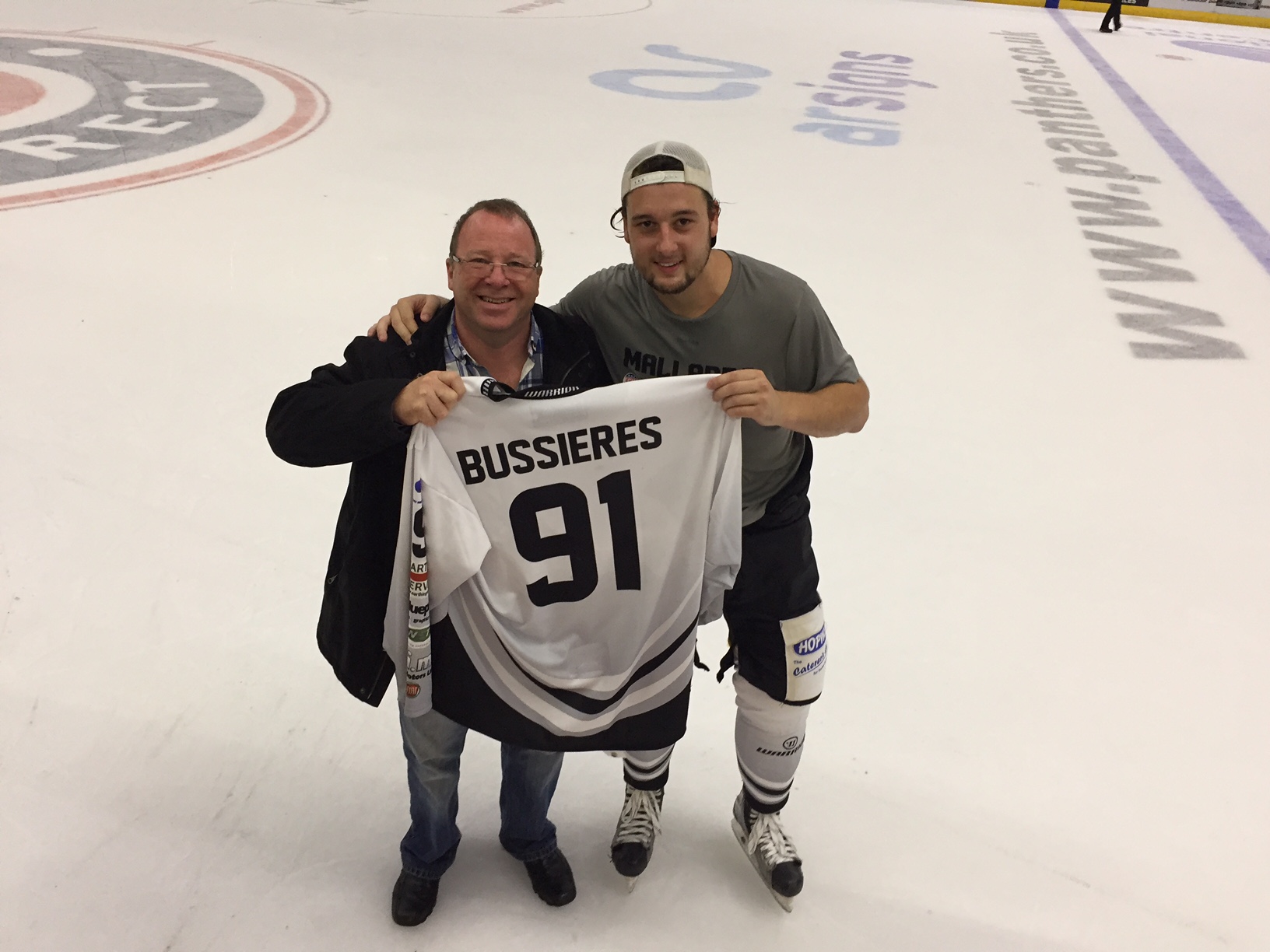 The latest shirt off his back prize draw saw West Bridgford's James Cullen take home the shirt of Raphael Bussieres!
He was the winner on Sunday night after the Panthers beat the Braehead Clan.
It was Raphael's debut weekend with the GMB Panthers and it ended with back to back wins against German side Krefeld and the Clan.