Jersey sale a success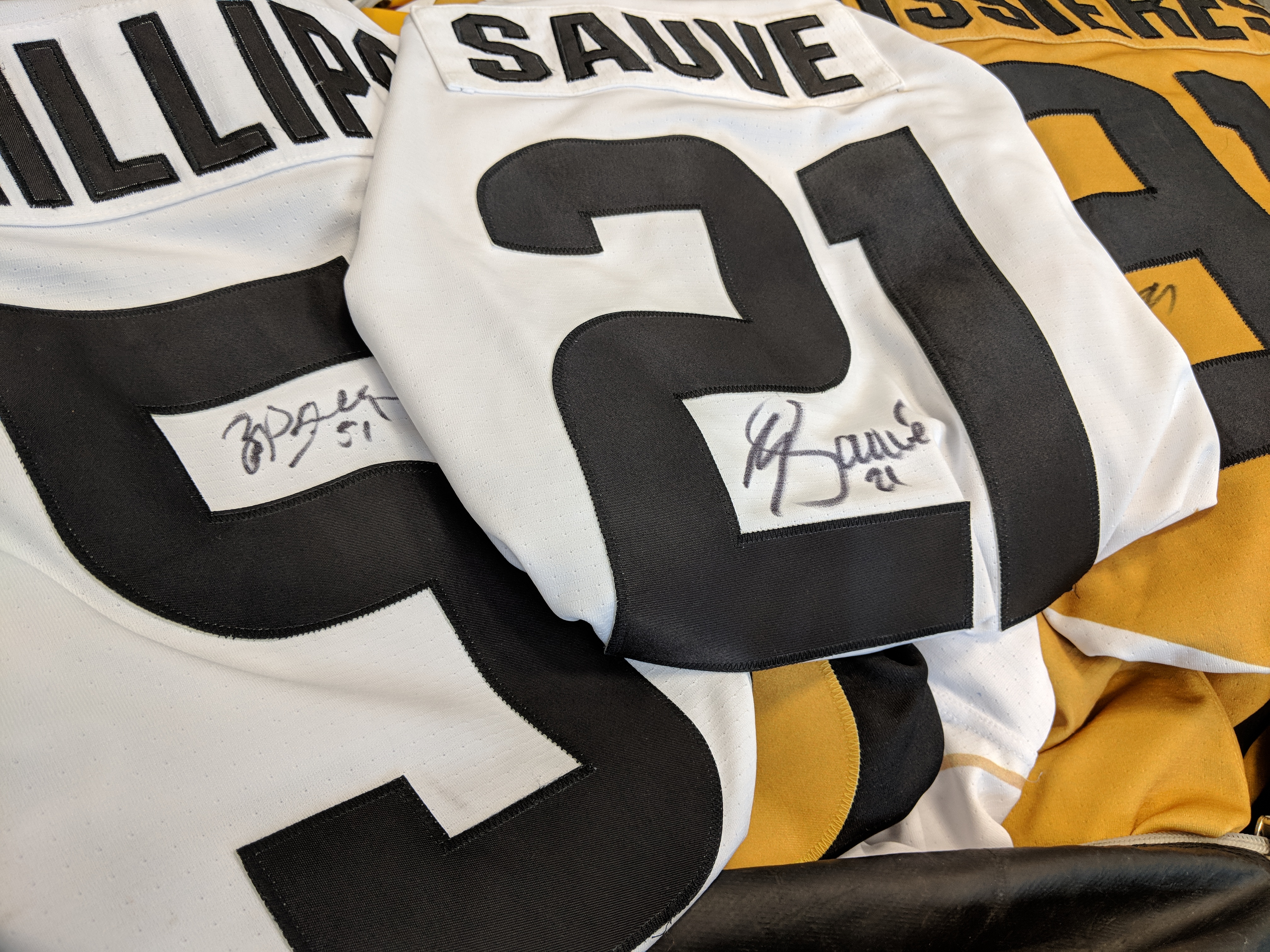 Panthers hosted their final fixed price jersey auction of the 17-18 season, as the last memorabilia of the year sold out in typically quick fashion.
Jerseys sold at a rate of faster than one a minute, as the Panthers Nation snapped up the last of the rosters game quality shirts.
With jerseys selling for as little as £15 a pop, the sale started and ended with Mathieu Gagnon's shirts, with the popular d-man's game worn jersey being the last to go.
Thank you everyone who called and congratulations to the lucky few who got through!