Judgement weekend! Last games of regular season will decide who plays who (and when) in the play-offs!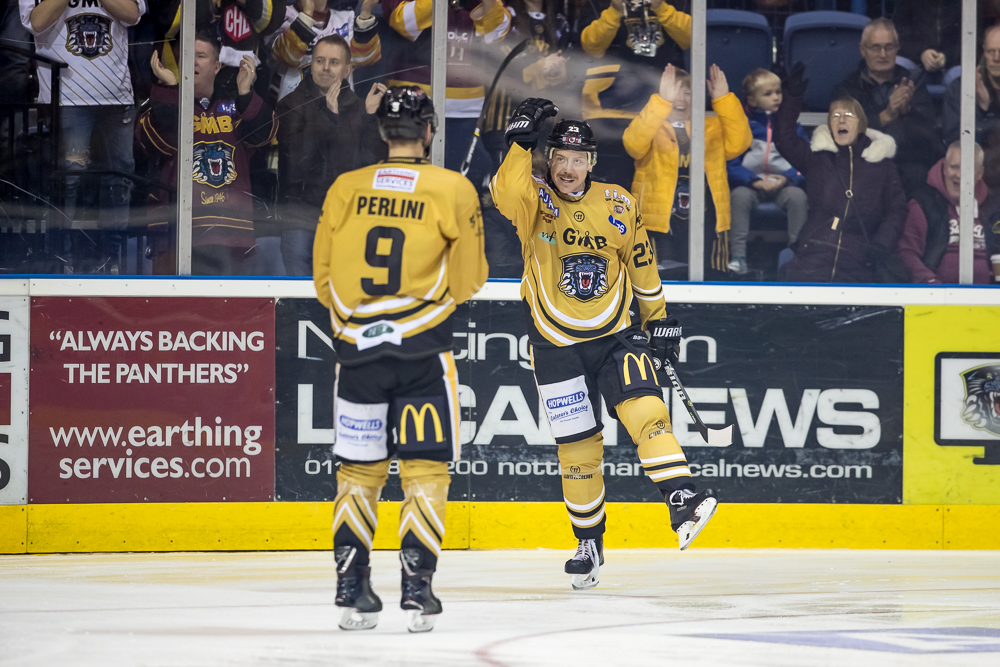 It's the final weekend of the regular season in the Elite League and although the title has already gone to Cardiff, for a second year in a row, there's still a whole bank of questions yet to be answered.
Seedings for the quarter-finals of the play-offs will be determined by final league positions with the top four clubs having choice of date.
The GMB Panthers are definitely in the play-offs but the opposition and which day they play at home will be decided when the dust settles on the games being played this weekend.
Tickets for Panthers home leg are on general sale now.
The home leg will be EITHER next Saturday OR next Sunday, face-off on either day will be seven o'clock.
Panthers started their three-in-three road trip to Scotland with a win in Glasgow, against the Braehead Clan last night (Friday), after a 3-6 final scoreline and move on to Dundee tonight and then Edinburgh tomorrow.
There are webcasts to buy from both home teams' websites.