Lacho and Gagz present prizes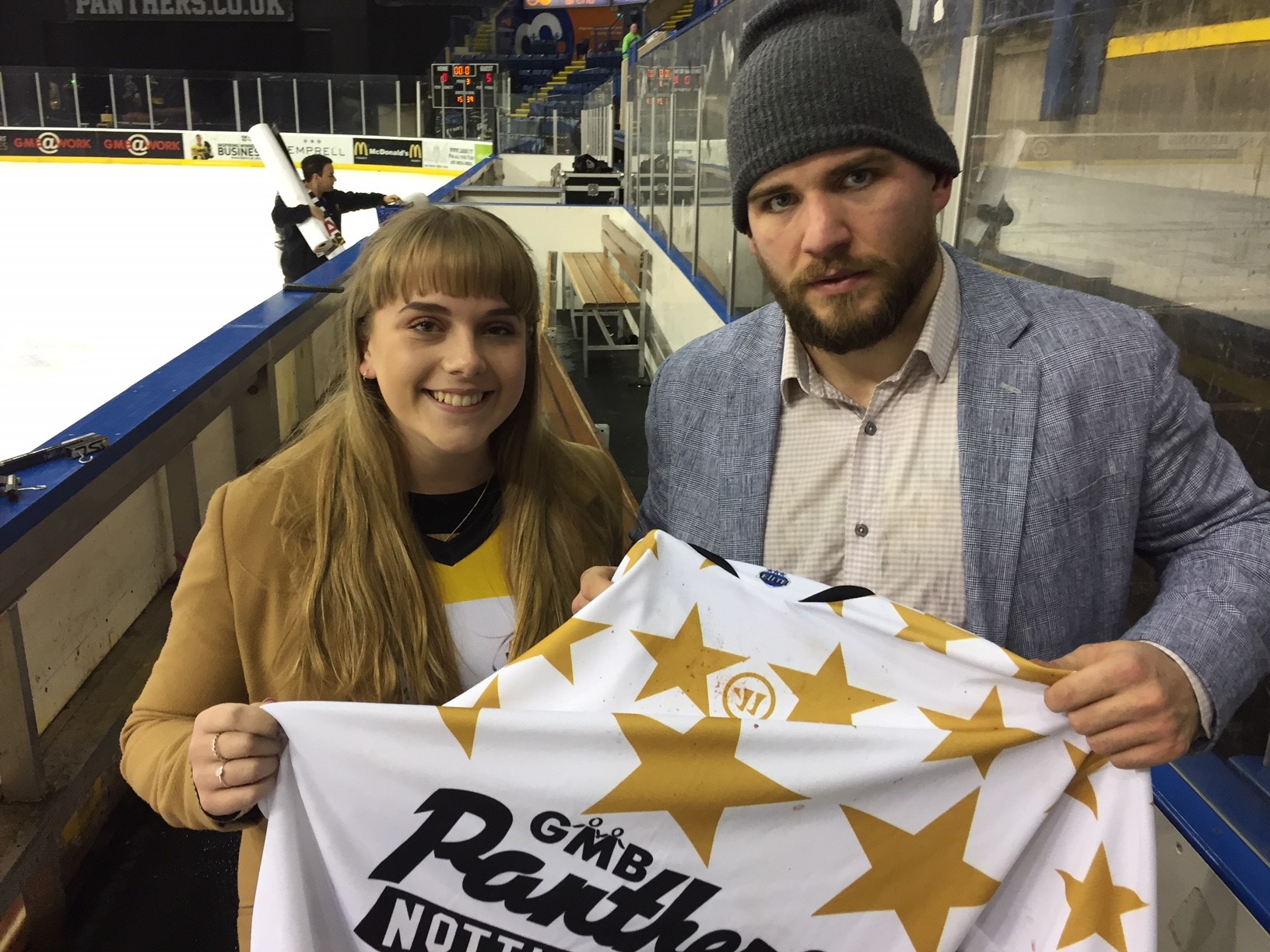 Robert Lachowicz and Mathieu Gagnon handed over their game worn shirts at the end of Wednesday's action when there were TWO prizes up for grabs in the shirt off their backs raffle.
Abi Harvey, a fan for ten years from Kimberley, has never won anything before but is now the proud owner of Mathieu Gagnon's shirt.
We took a picture and then reclaimed the shirt, which had a few splatters of blood on it, so we'll be looking after that and getting it to Abi at an upcoming game.
Meanwhile Richard Holowka, who has been following the Panthers since the grand slam season and who once won the fifty-fifty draw a couple of seasons ago, held the winning ticket for Robert Lachowicz's shirt.
Richard from West Bridgford also had his prize handed over near the locker room after the game.