Last Few Sponsorship Opportunities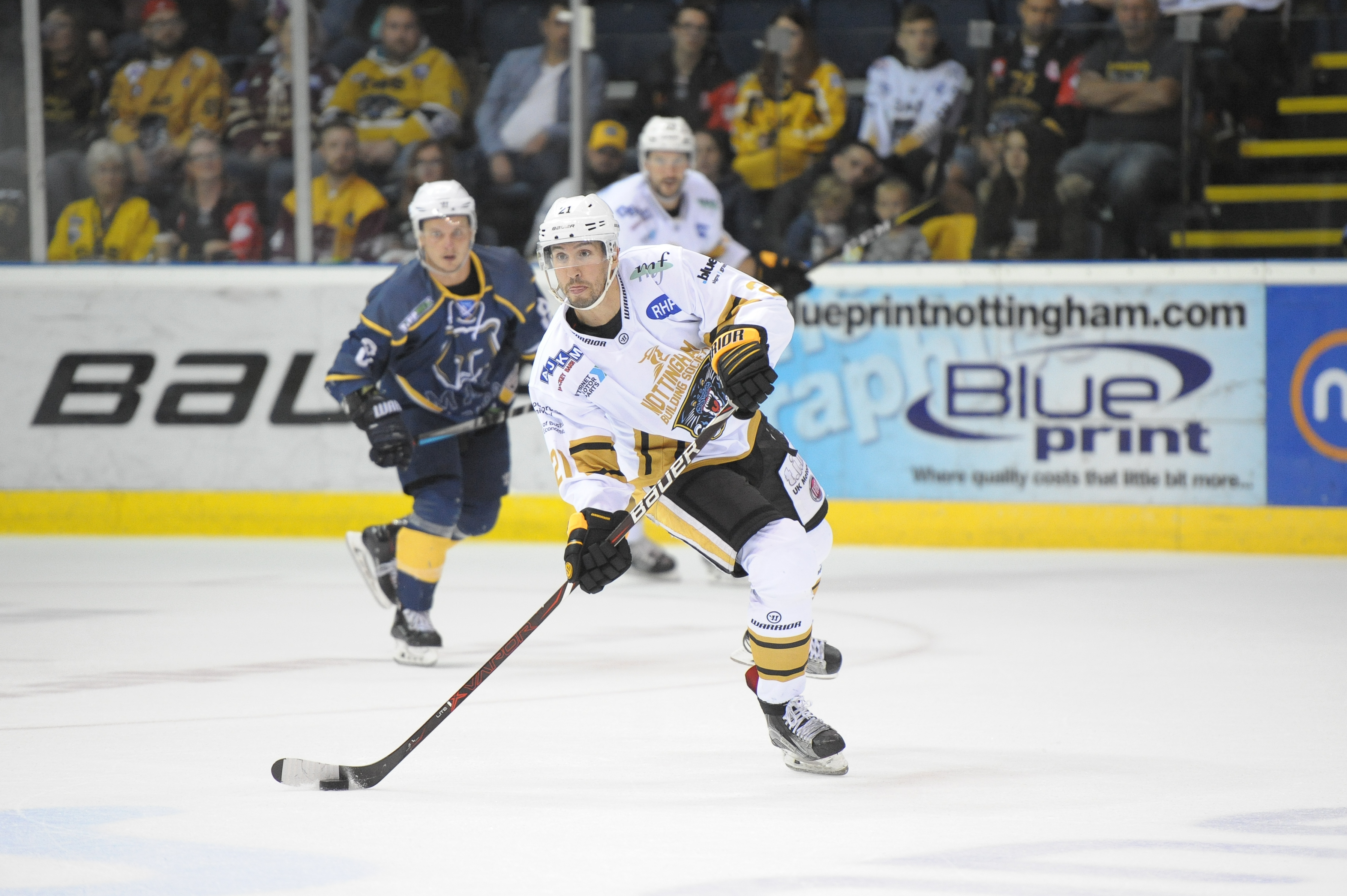 The hugely popular Nottingham Panthers player sponsorship packages are pushing an all-time high for the new season which officially starts this weekend in the Elite League.
Panthers offer fans a chance to have their picture taken with their player (appears in every issue of the magazine), a skate with the team and a visit to a training session AND have their shirt presented at the awards night gala evening. All for a one-off price.
Players have two sponsors in each category of gold and silver. ALL the gold packages are now accounted for. There are three available in silver (warm-up jerseys signed and handed over at the end of year awards evening plus all the above advantages for just £200) with Jaynen Rissling and Mark Hurtubise.
For businesses Panthers offer a bigger space in the magazine with the chance to add in commercial details, plus everything mentioned above BUT ALSO REMEMBER we hold a prize draw of all the platinum sponsors with the winner getting the match sponsors' package including a box for 28 guests and all the publicity associated with it including the presentation of the man of the match awards at home leg of the play-off quarter-finals if Panthers qualify.
We've already got 15 platinum player sponsors (£500) but if you want to line up alongside Sam Gospel, Kevin Henderson, Tyler Biggs, Jaynen Rissling, Mark Hurtubise or Josh Tetlow give the office a call on 01159413103 or e-mail us at sarah@panthers.co.uk.