Last Numbers to be Picked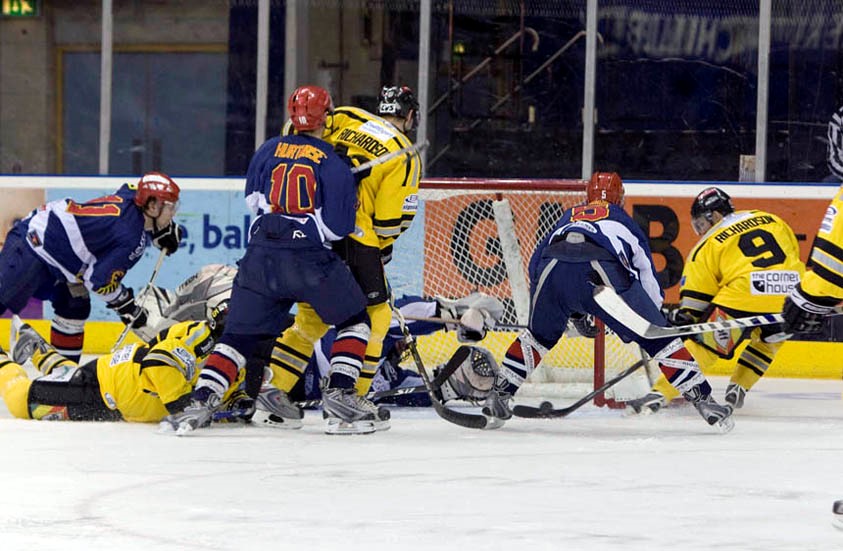 With the last of the recruitment now sorted out work is well underway on getting the players their paperwork sorted out for the new season.
A club spokeswoman said today: "We've been getting ahead of the game in most cases, as soon as Rich sent us signed contracts applications and things like that have been sent in. It's not the easiest of processes and every team has to do it but we are confident that most if not all the guys will be here for the start of training camp.
"There are always one or two hiccups to contend with but so far, so good."
Meanwhile, we're just waiting to hear back from three players on their jersey numbers including latest signing Mark Hurtubise who last time he was in the UK he donned the Number 10 shirt with the Edinburgh Capitals. That's a retired number in Nottingham anyway and he has worn various other numbers since then. Our equipment people will be talking to him about his preferred choice for season 2018-19.
So far the numbers chosen by the players are:
Garnett - 34
Gospel - 31
Olsen - 6
Hazeldine - 13
Tetlow - 25
Lepine - 28
Lee - 45
Hughes - 52
Billingsley - 54
Rissling - 93
Lachowicz - 7
Perlini - 9
Kelsall - 14
Kovacs - 15
Farmer - 19
Rheault - 26
Guptill - 27
Doty - 32
Betteridge - 74
Pither - 81
Henderson - 86
Biggs - TBC
Hurtubise - TBC
Tickets for the pre-season action, starting on Saturday August 11th against Cardiff are on sale now with across the board discounts and extra discounts for season ticket holders if they buy before the various deadlines.