Latest Retro Winners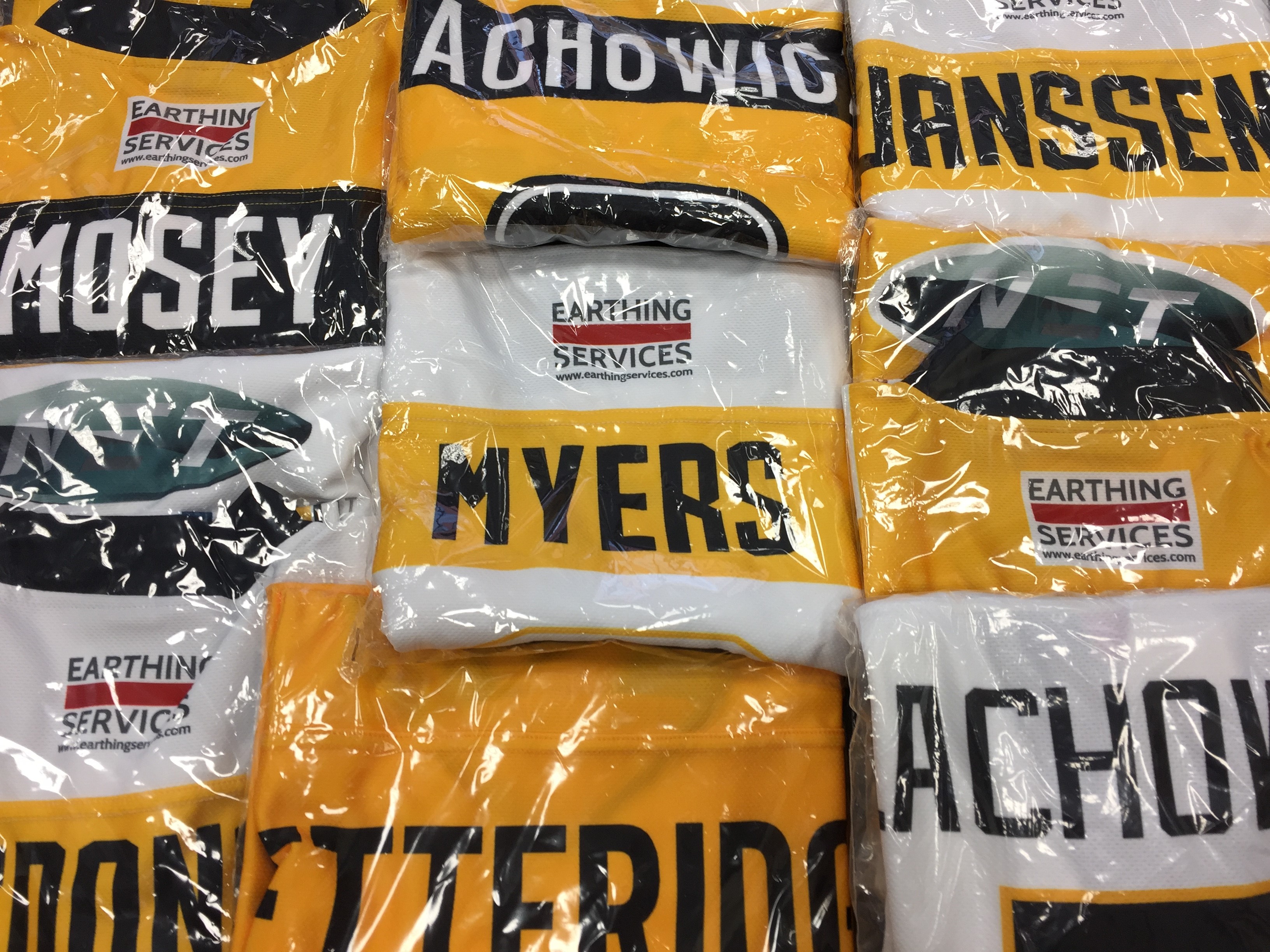 Once again there were hundreds of entries to the latest match magazine shirt draw raffle. It's free to enter and the stunning prizes (two per issue) are unique retro game quality genuine play-off jerseys.
The latest draw took place at the Panthers' office today (see the link below) and up for grabs were shirts for Erik Lindhagen, Ollie Betteridge and Evan Mosey (a rollover from week one after it went unclaimed).
The lucky winners were:
Lindhagen - PAUL BRAMWELL
Betteridge - PHILLIP SHEPLEY
Mosey - CHARLIE TURNER
There will be a draw in every issue of the magazine this season. The next issue is on sale a week on Sunday at the home game against Belfast and will cover the next three home games. The magazine is packed with stuff you can't get anywhere else, it's still just £3 a copy and it'll be on sale all around the concourse at home games.
The draw is on page 31 each issue, just fill in the form and hand to any seller in any colour bib and your entry will make its way to the next draw OR you can pop it in the Panthers' post box at the fifty-50/magazine stand in the foyer.
The next draw has shirts from Brandon Benedict and Robert Lachowicz as the prizes.
Get yours next Sunday and don't forget to enter the draw, like Paul, Phillip and Charlie you could be a winner with THE NOTTINGHAM Panthers!
Videos