Lee Testimonial DVD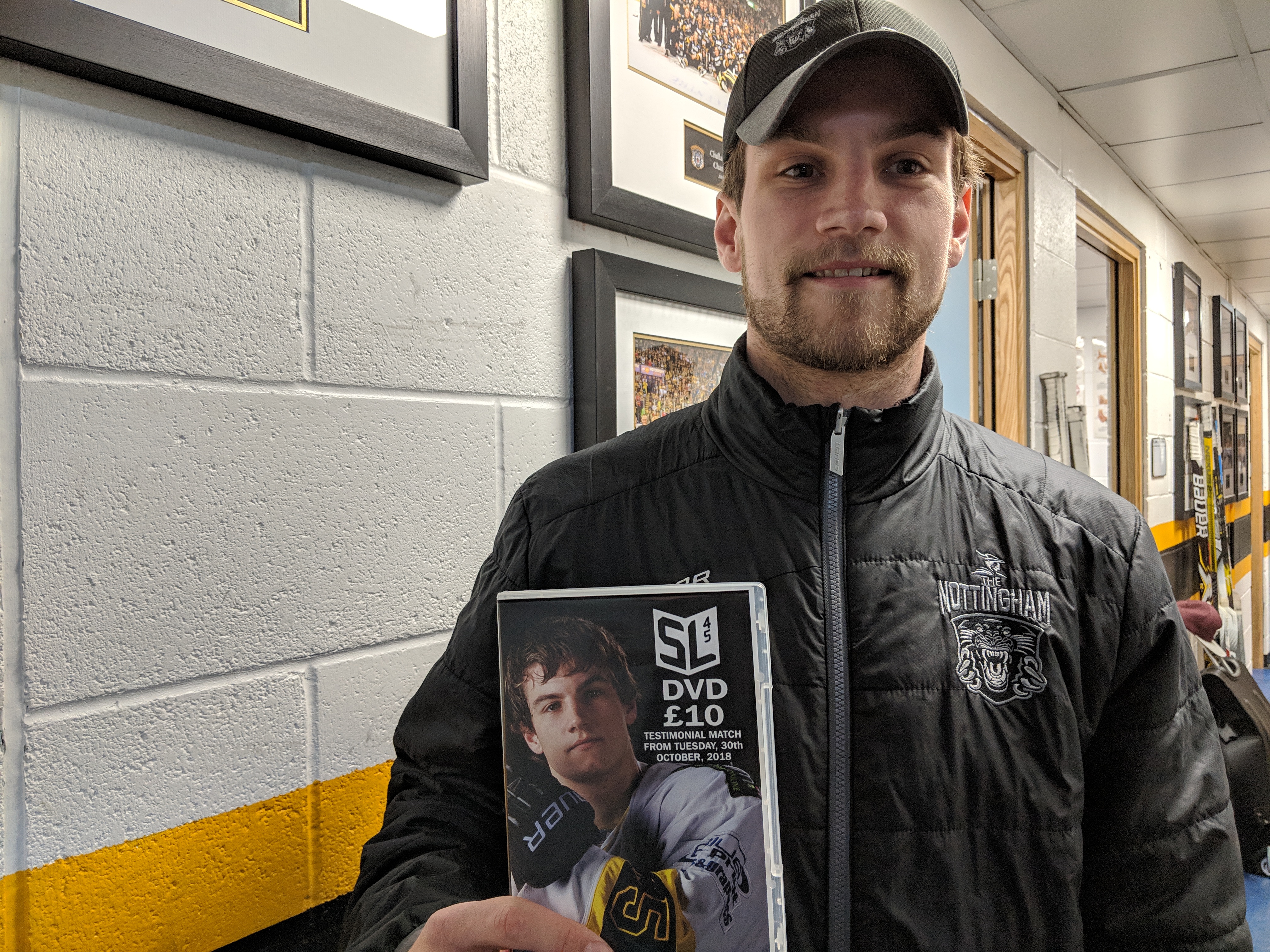 On the 30th of October, Steve Lee hosted his fantastic testimonial match at the Motorpoint Arena.
Featuring an amazing roster of former Panthers stars, including the likes of David Ling, Jordan Fox and Matt Francis to name just three, four teams competed in a mini tournament for the prestige of winning the night.
It was a great night enjoyed by all in attendance, and now you can enjoy it again!
A film is now for sale with loads of unseen, behind the scenes footage from the night, as well as footage from the dinner the night before, for you to enjoy.
The film was created by Lace Market Media, the crew behind so many of the Panthers best videos, including Until Now and the Euro Adventure series.
The DVD will cost just £10 and is available from the merchandise stand in the foyer.
And if you purchase it on Sunday between 14:30-15:30, Steve Lee himself will be on hand to personally sign your copy for you.
Don't miss out and be at the desk on Sunday vs the Flyers!
Tickets are selling fast for the game, so get yours now!