Lee: Thanks to the fans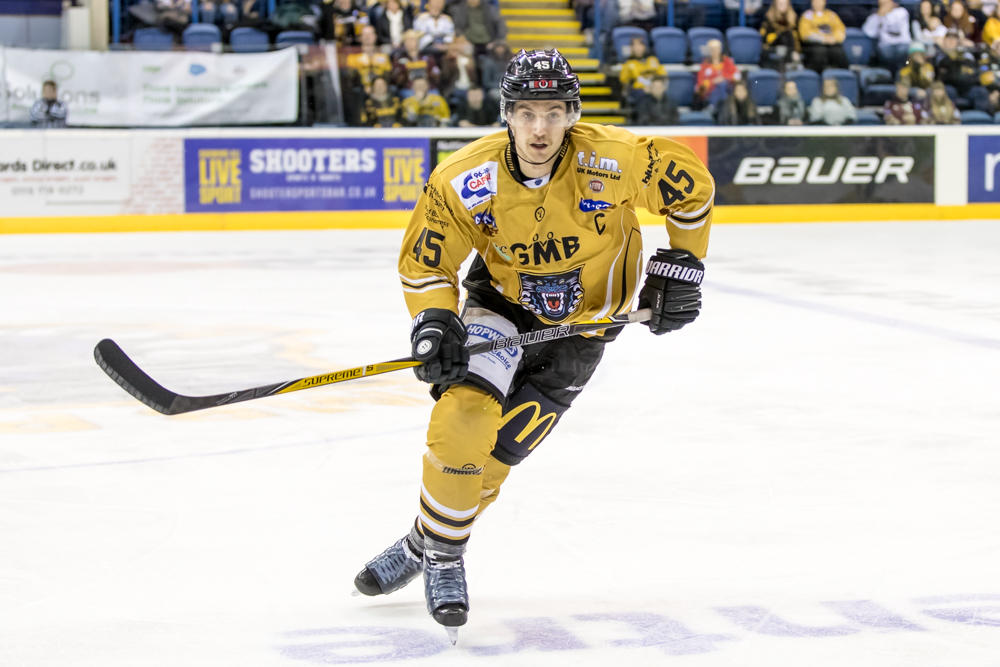 Captain Steve Lee spoke to Panthers Radio with Xynomix after the disappointing weekend away in Belfast.
Despite two good close games, the Panthers came away with zero points, despite having been tied at 4-4 on Saturday with just 22 seconds left on the clock.
Steve says the team let some mental errors to slip into their game that allowed a very strong Belfast side to take all the points in regulation on both nights.
The players weren't lacking for support, as the Panthers Nation came over to Belfast in force and Lee said they could hear them on the ice all night long.
Last weekend's results can't dictate the mood in the camp though, as work begins already for the visit of the Cardiff Devils.
A big workout at Roko this morning saw the players work through any weekend soreness and get themselves ready to get right to work on the ice for the rest of the week.
Listen to the full interview now, just click on the link to the right.