Leigh Wood leads out the Panthers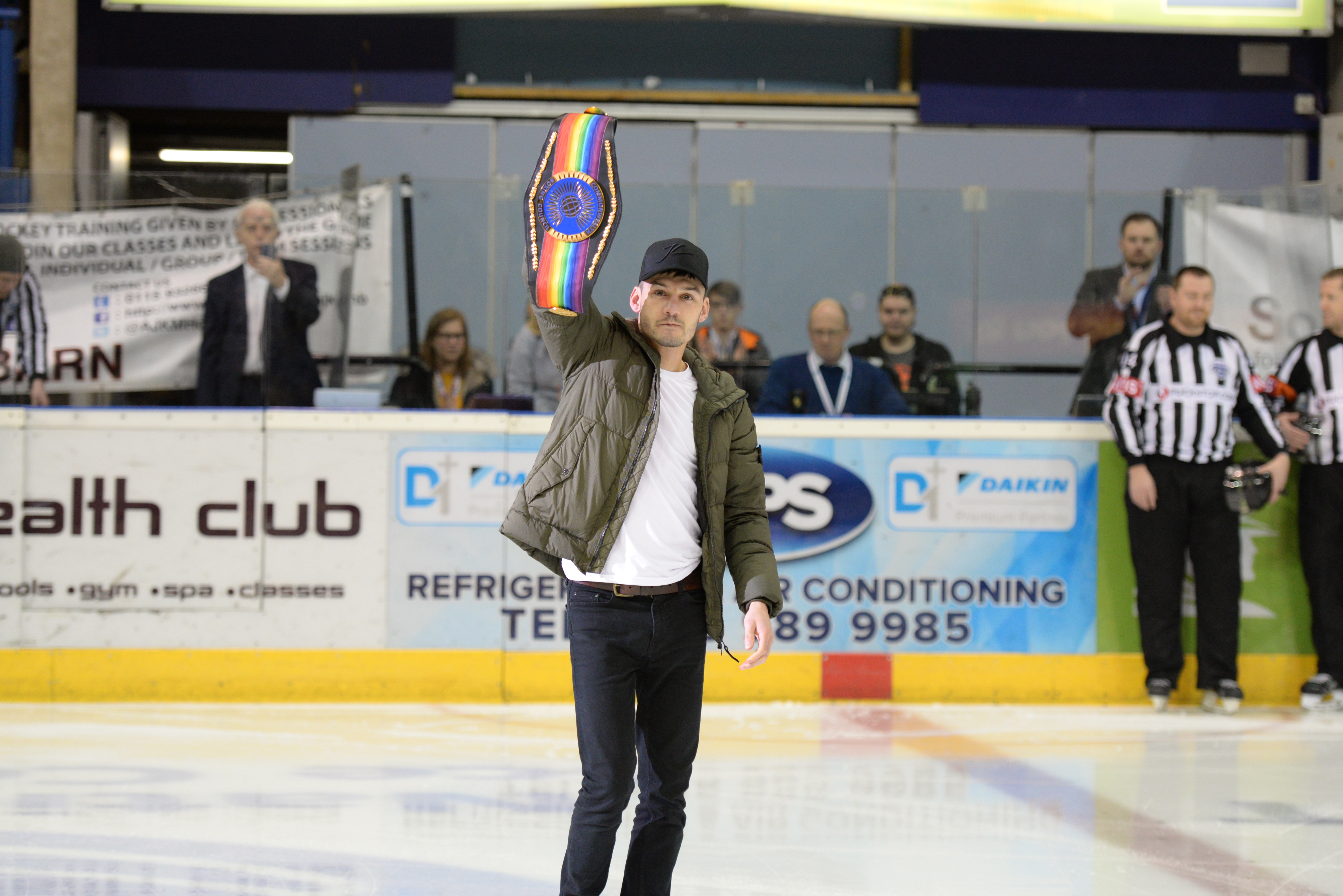 Commonwealth Champion, and lifetime Panthers fan, 'Leighthal' Leigh Wood led The Nottingham Panthers out onto the ice in Sunday's PredictorBet Playoff Quarter-Final win over the Fife Flyers.
In a post on social media (@itsleighwood on Twitter) the boxer spoke of his honour of leading out the team and how he's become somewhat of a lucky charm for Nottingham sports teams!
"Was Honoured to get the invite to lead the @PanthersIHC out on to the ice last Sunday ahead of their playoff quarterfinal. I'm not saying I'm lucky but every time I've walked out before a Notts team this year they've won! #Leighthal #PanthersNation"
We can't wait to see Leigh fulfill a lifelong dream when he defends his title on Friday May 10th against Ryan Doyle inside the Motorpoint Arena in his hometown of Nottingham.
Go get 'em champ!