Lot of hockey left yet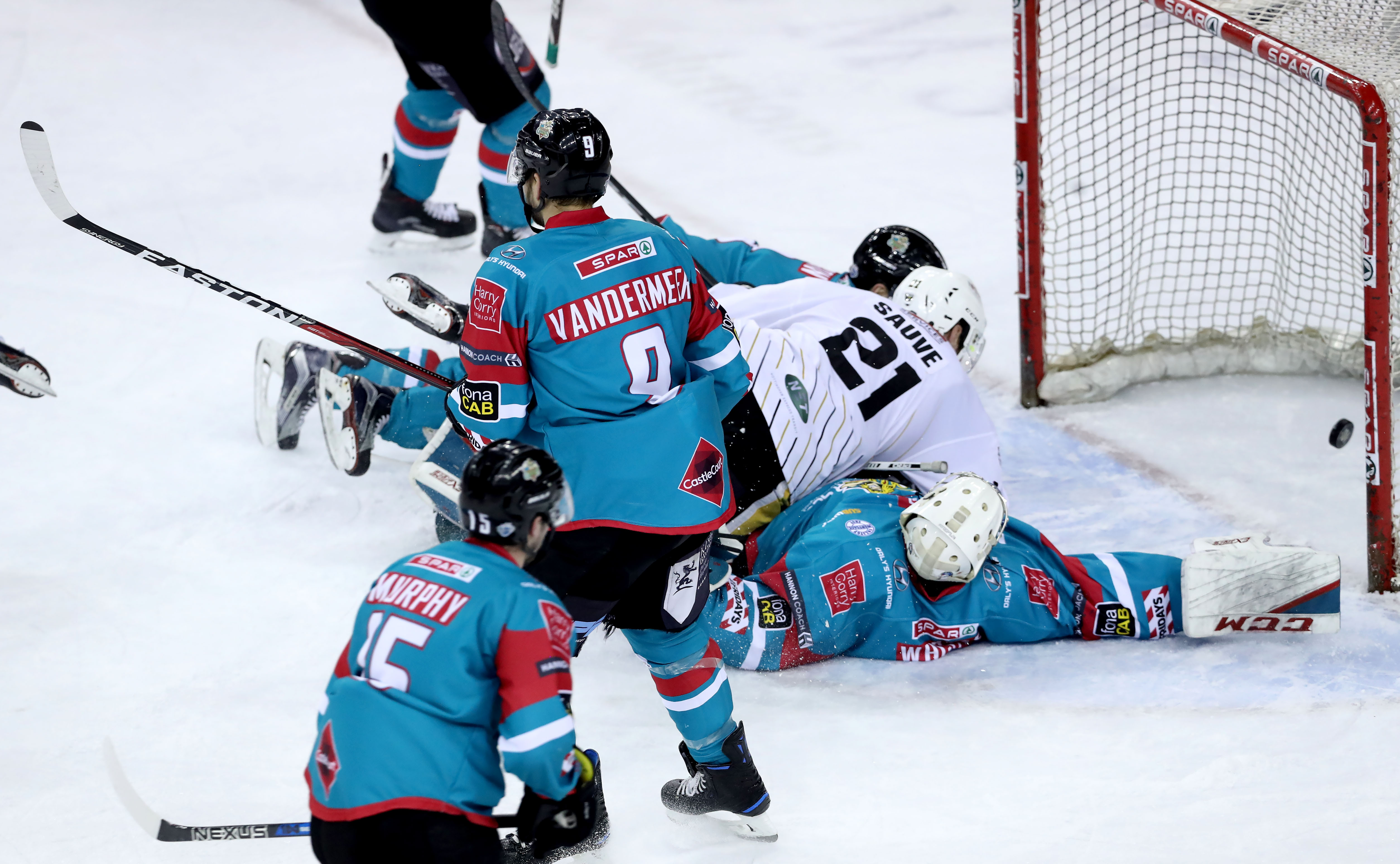 A place in the Challenge Cup final is up for grabs when Panthers take on the Belfast Giants at home for the second time in five nights.
Wednesday night sees the home leg of the semi-final with a place in the final at Cardiff on the line.
It's likely to be a close affair as the sides are well matched but Panthers will go into the game bouyed by their 4-2 win in the league last Saturday at home to Belfast.
Both sides had disappointments 24 hours later, Nottingham losing out in Fife by a 3-2 scoreline while Belfast were hammered 8-0 at Sheffield who themselves had been beaten by Milton Keynes the night before who had Henry Pacl - the former Panther - in as emergency cover in goal for the injured former Panther Miika Wiikman.
Said assistant coach Rick Strachan: "You'd expect Belfast to come in here on Wednesday on a mission, having lost here and then been soundly beaten in Sheffield but we're pretty upset about the manner of the defeat in Scotland as well. We've been playing good hockey in recent games and we have every intention of carrying that on when the puck drops on Wednesday."
Fans will be able to make a last minute decision to attend the match on Wednesday. You will be able to pay on the door but if you want to avoid the queues and make life easier for yourselves it's always best to buy in advance either on line by clicking the link, by calling 08433733000 or by visiting the box office which is open daily from nine 'til nine.
SEE YOU AT THE GAME!