Lucky winner gets Mosey's training jersey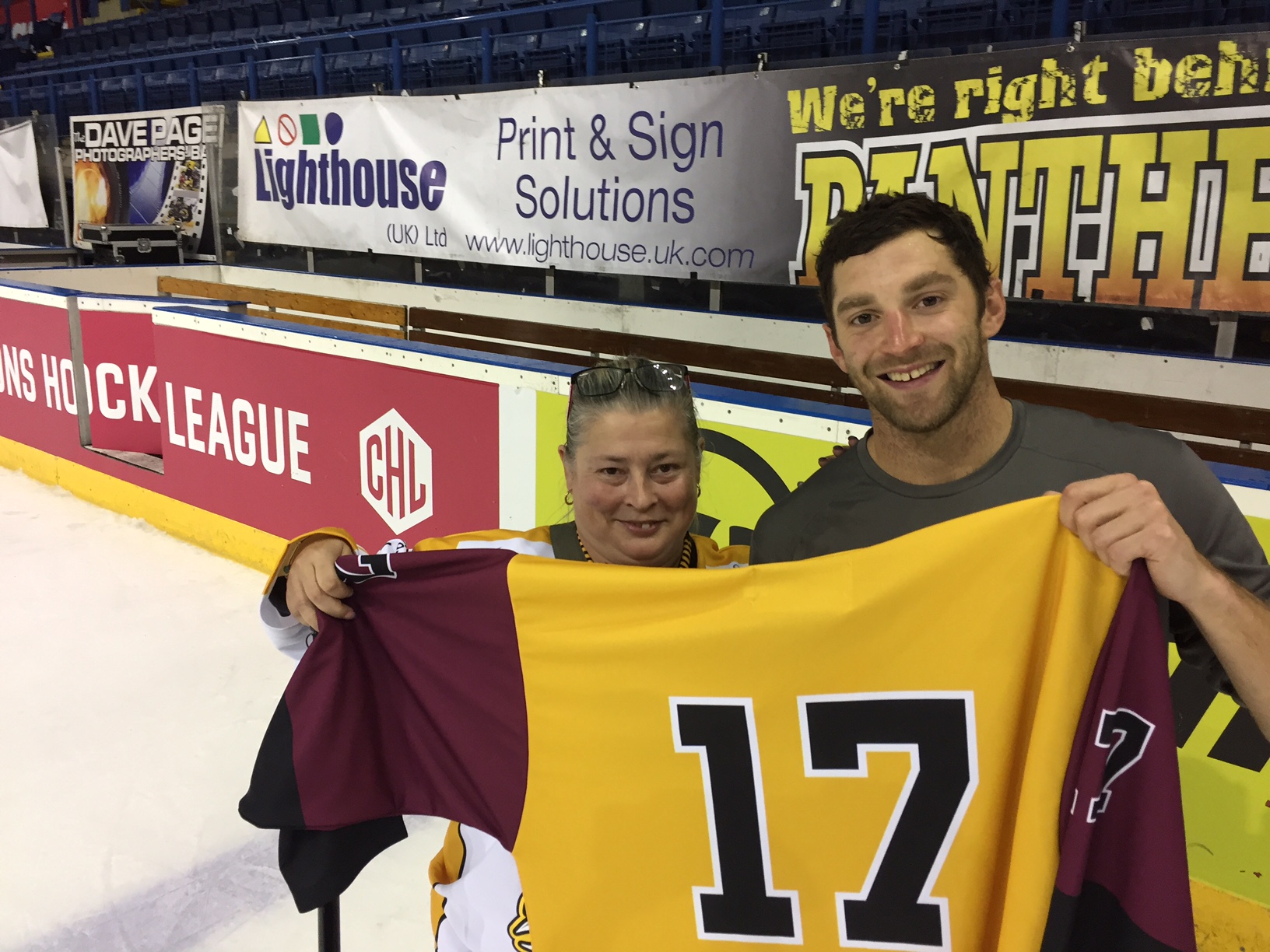 Thursday's shirt off his back winner was Angela Dawson-Jones from Chetwynd Barracks at Chilwell!
Angela got to meet Panthers goalscorer Evan Mosey to be handed his Roko Nottingham training jersey.
We're running the Shirt off his back raffle again on Saturday for an awesome prize!.
Buy your ticket before the game as you could win a pre/season shirt signed by the entire team and presented after the match by the winner's choice of player.
Good luck!