Luke Pither gets one on one time with Coach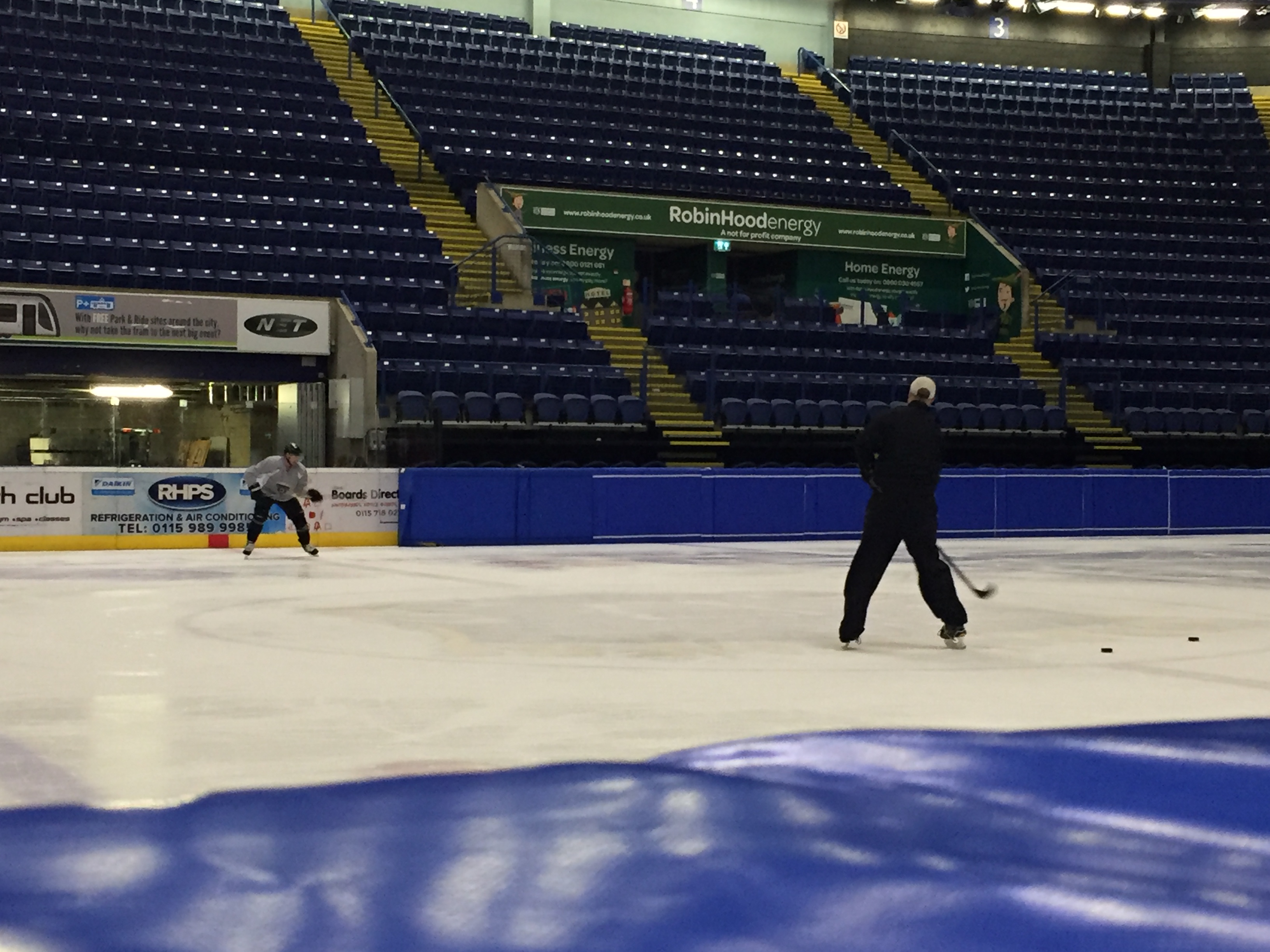 Luke Pither made it to the UK with ease, however unfortunately his gear hadn't been able to join him due to a travel mix up.
However, rather than viewing it as a day off, Luke watched his new teammates be put through their paces to give himself an idea of what he'd be doing when his equipment arrived.
While watching the other Panthers, news trickled through that his kit would be arriving within the hour, so instantly Luke started preparing for his first one-to-one session with his new Coach, Corey Neilson.
Luke was taken through some conditioning tests, puck control and shooting drills and general exercises as Corey got to grips with his new recruit.
Afterwards, Corey told us he was impressed with the speed of his new man, including his phenomenal puck control and what looks to be a real eye for a shot.
We'll be down at training tomorrow on our instagram story with a fixed cam on the new man, so watch him hard at work there!
If you miss that, then it's looking increasingly likely he'll take to the ice on Saturday for you to see him live against the Belfast Giants!
Don't miss out, get your tickets now!!!