Magazine Exclusive: Ex-Pats in Nottingham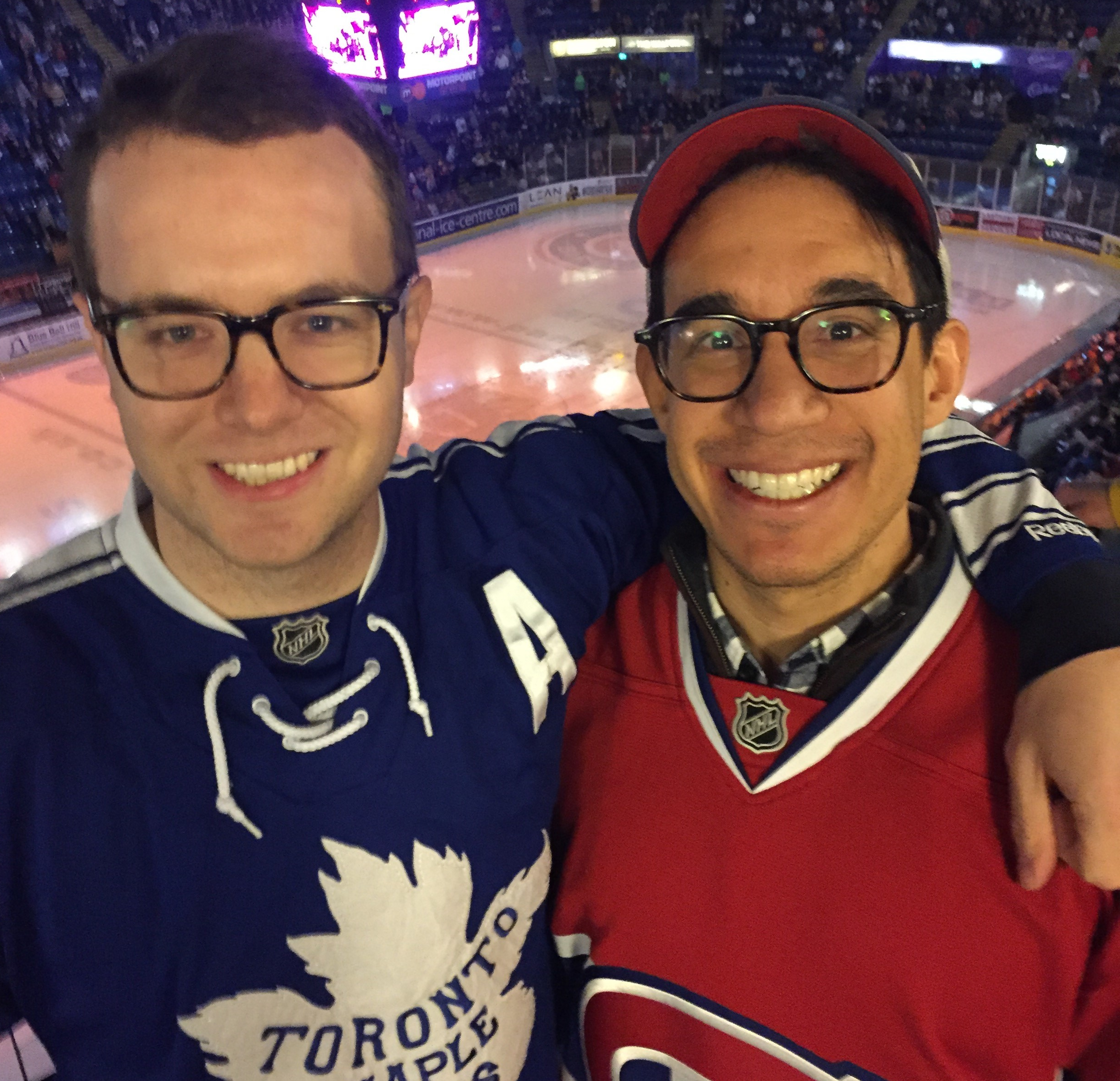 After seven years in the UK, two hard-core hockey fans from Canada came across the Elite League and decided to venture away from their jobs in London's financial quarter and have a weekend trip to see what the Elite League was all about.
They made enquiries on the internet and decided a game in Nottingham was their best bet. They booked a hotel near the arena and booked two £50 tickets for individual seats in the box and they declared themselves "well pleased" with the outcome, which they compared to a night at an NHL match.
Toronto fan Keane Yarish and Montreal fan Richard Dias were heading for the executive boxes in the lift at the Motorpoint Arena, when they approached GM Gary Moran and asked of he had something to do with the team. Introductions and handshakes followed and then the pair settled in to a box to watch the build up to the game against Cardiff.
The match itself started with that stunning 4-0 first period and the atmosphere, with yet another huge crowd, was electric.
The pair of ardent Canadian fans didn't miss a trick and were soon calling across to the GM with their arms in the air and clearly having a great time.
Said Keane in one of the intervals: "This is fantastic. This is as good as an NHL game, two great teams, Nottingham on fire, a great show, great lighting, the mascot's a good laugh, the announcer does a great job, the entrance tunnel and the rest. Great job!"
Added Richard: "We've had a great experience, what a trip. The prices are great too. Fifty quid a ticket and you get two drinks thrown in for that!" The pair of financiers are obviously used to London prices – but good to hear anyway, and they very much appreciated the view looking down on the ice from above, so they could see all the plays develop.
The two friends will take good memories back to London with them and hopefully spread the word and we may see some more Canadian ex-pats jumping on a train in future. Richard and Keane are certainly planning to return.
They do argue about the best team in Canada though – constantly.
They argued in the lift, they argued in the box and they were last heard still cajoling each other between Panthers' shifts against the Devils and in the corridor as they left the building………"at least we've won something in living memory……..not much, and we've got the best record overall….best record overall! What you talking about……….."