Match Night Mag: Issue Two - Clarke and Myers Shirts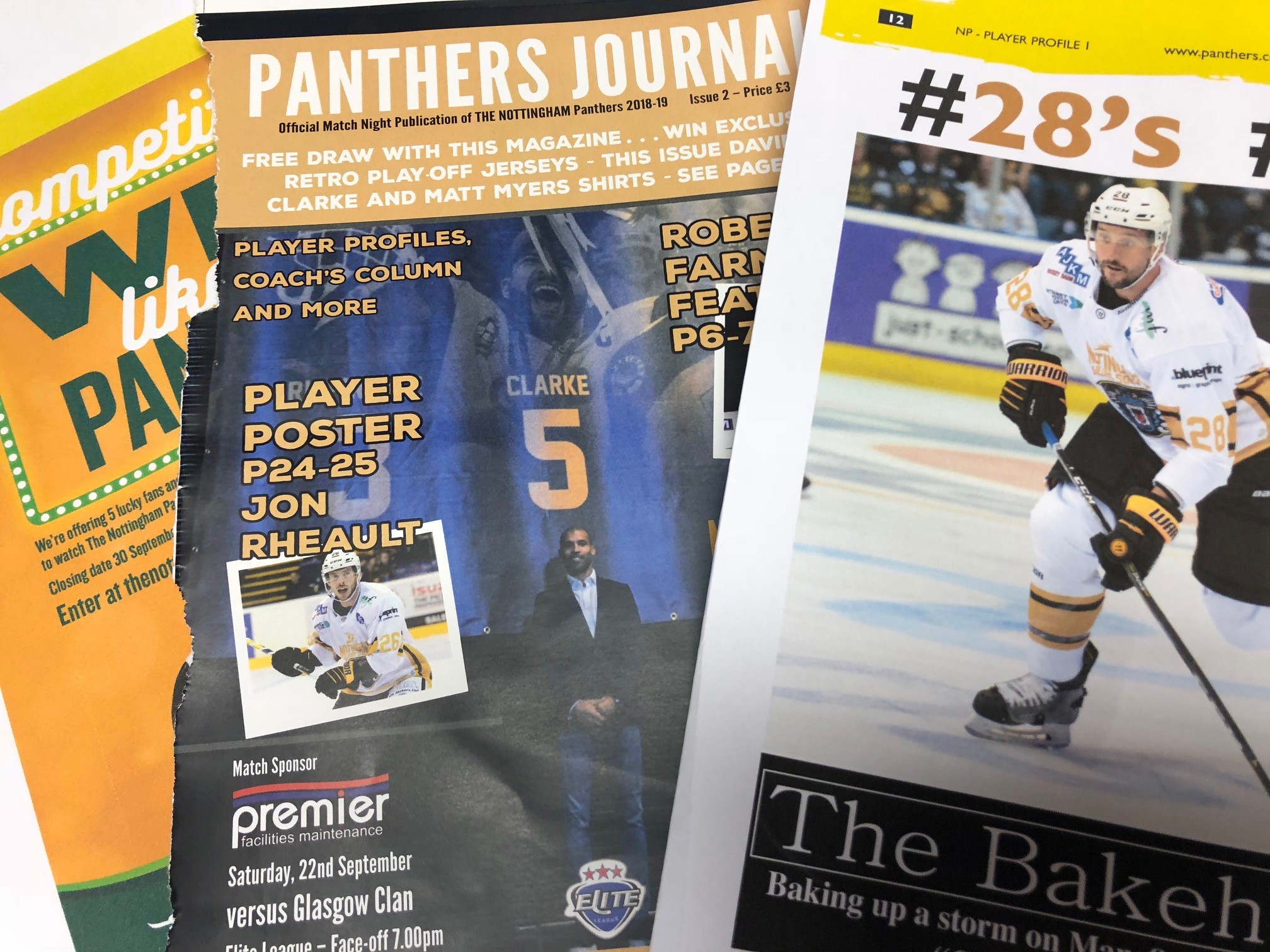 ISSUE TWO of this season's match night magazine goes on sale at this weekend's big home game between THE NOTTINGHAM Panthers and the Glasgow Clan (Braehead), Saturday at seven.
The fabulous new free to enter draw to win unique retro play-off jerseys sees a David Clarke and a Matthew Myers' shirts up for grabs. Just fill in the form on page 31and hand it to any seller (fifty-50-shirt off his back or magazine) to be in with a chance to win.
From Issue One we still haven't heard from Evan Mosey's shirt winner Laura Cairns (please call the office).
And the magazine is packed with stuff that you simply don't get anywhere else. The superb player profiles give you an insight into the current squad, for example, which player reckons the best way to start the day is with a cup of black coffee? And the same guy still plays Mario Kart N64!
Meanwhile the David Clarke look-back series of articles focuses on the NHL lock-out year and we have bthe low down on most of the new rules for season 2018-19.
It's all in the mag and it's still only £3.
Good luck everyone!