Match Night Mag: Wedding Special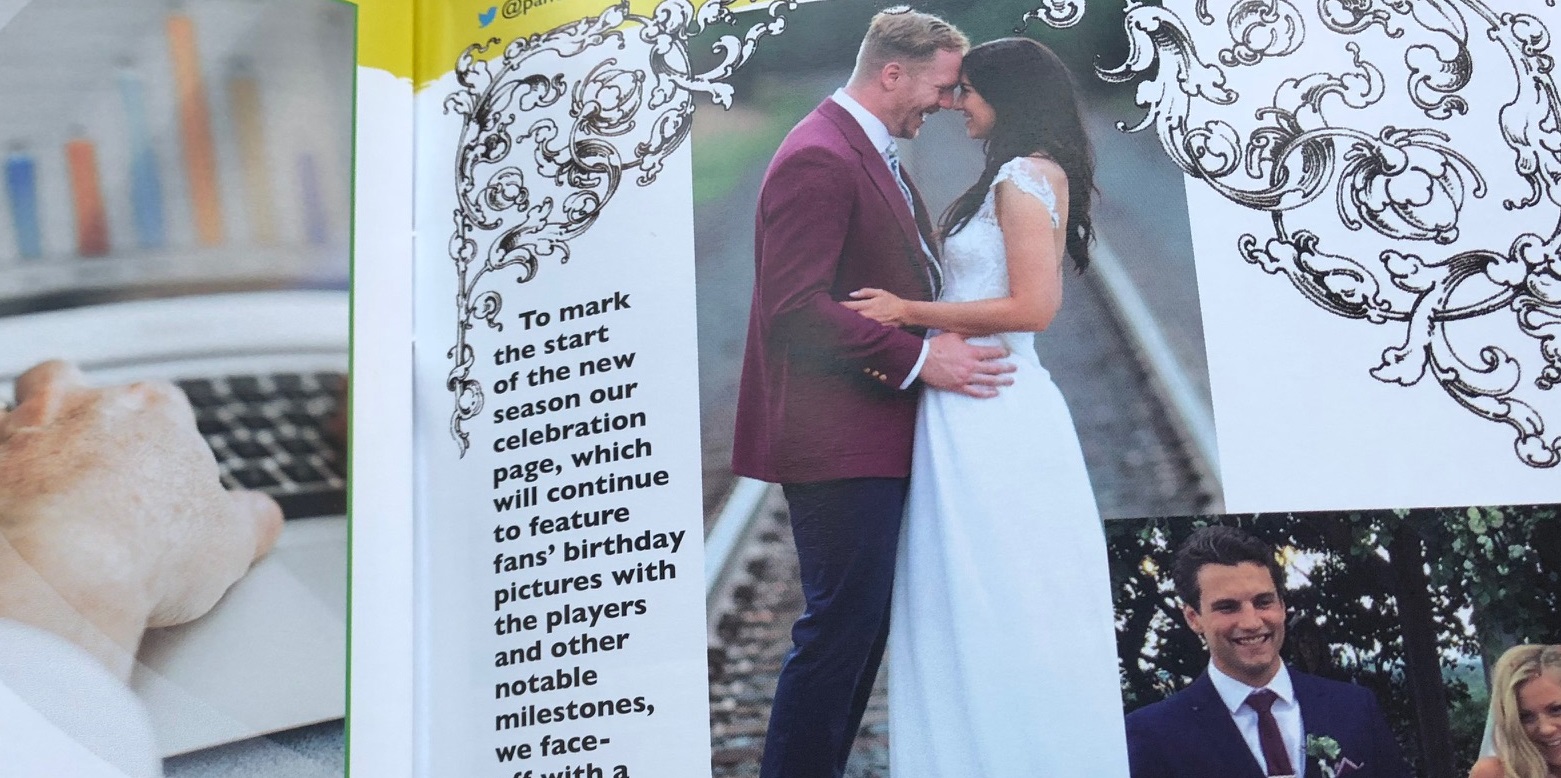 The new look magazine goes on sale for the first time tonight and gives readers a chance to win unique retro play-off jerseys in a free prize draw.
It's packed with features, player profiles, photos and more and with three of the players getting hitched in the summer we've got a wedding photo special too.
AND there's the new free prize draw. All you have to do is fill in the easy to tear out strip on page 31, add your details where shown, and hand it in to any Panthers' seller – magazine, fifty-50 or shirt off his back. They'll make sure it goes into the draw and we'll keep you posted on the winners. For Issue One the prizes up for grabs are play-off jerseys carrying the names and numbers of Evan Mosey and Cody Wild.
The magazine's cover price has been frozen AGAIN and sticks at just £3.
GOOD LUCK EVERYONE.