Match Night Magazine: Issue 15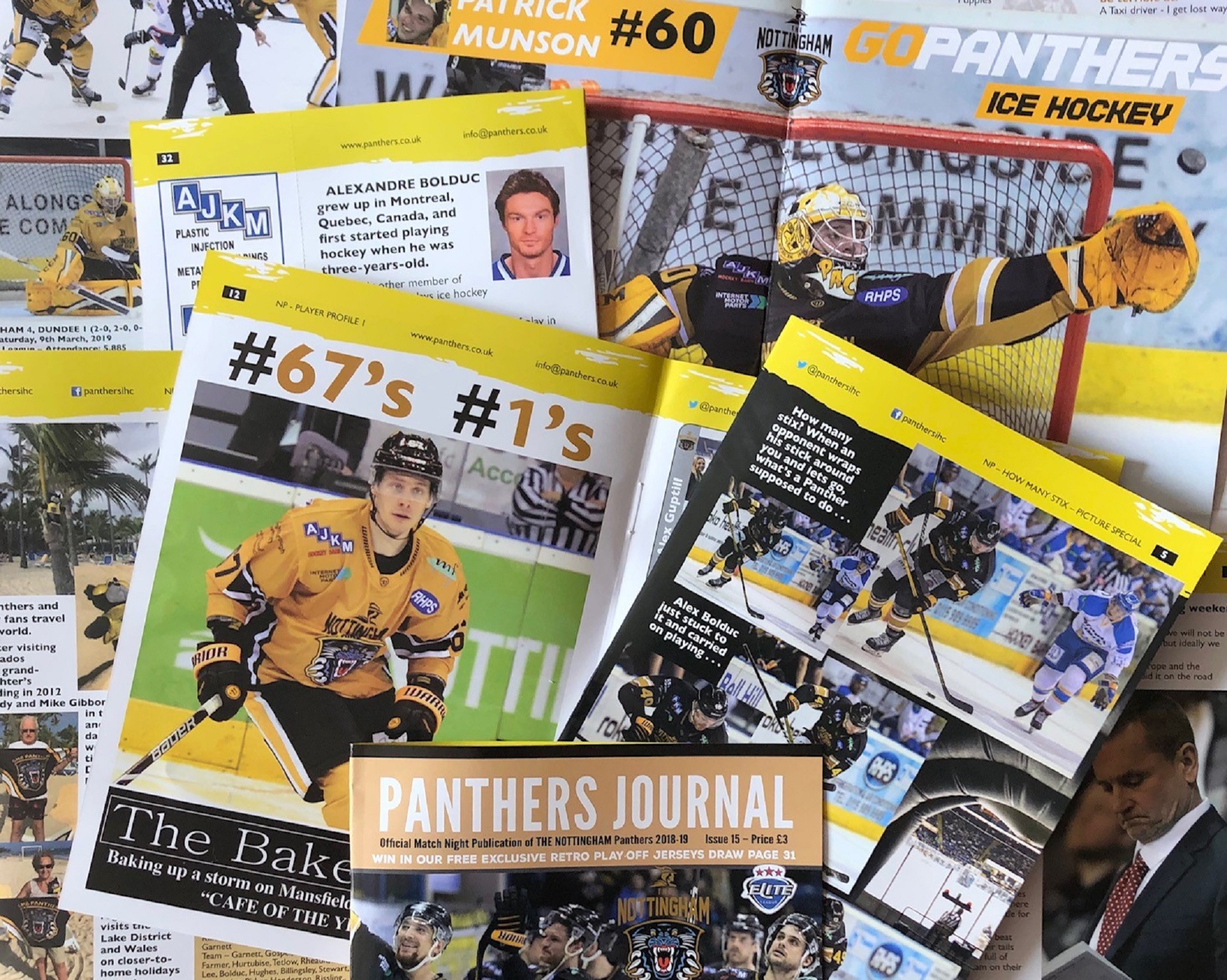 The latest retro playoff jersey draw took place at the Panthers' office earlier today, see below, and Susan Spick and Ian Aston were drawn out of the box as the lucky winners of the Jonathan Boxill and Gui Doucet jersey's up for grabs respectively.
The latest edition of the Panthers Journal match night magazine goes on sale this weekend and with it comes more chances to win!
On page 31 you can find the tearaway strip for the retro playoff draw, simply fill in your details and hand in to any program, fifty-50 or 'Shirt Off His Back' seller (or post it through the Panthers' postbox on the fifty-50 desk) to be entered into the next draw to be in with a chance of winning a Brandon Benedict or a blood jersey.
There's also a pull-out poster of everyone's favourite dancing goalie Patrick Munson, a Q & A with Dylan Richard, an interview with Alex Bolduc and the latest coaches column plus tonnes more exclusive content.
Pick yours up from the sellers in silver bibs around the arena for just £3!
The only way to pick up your copy of the match night magazine is at the weekend's game so to book your tickets just visit the Motorpoint Arena box office, call 0843 373 3000 or click here to buy online.