Match Night Magazine: Issue 16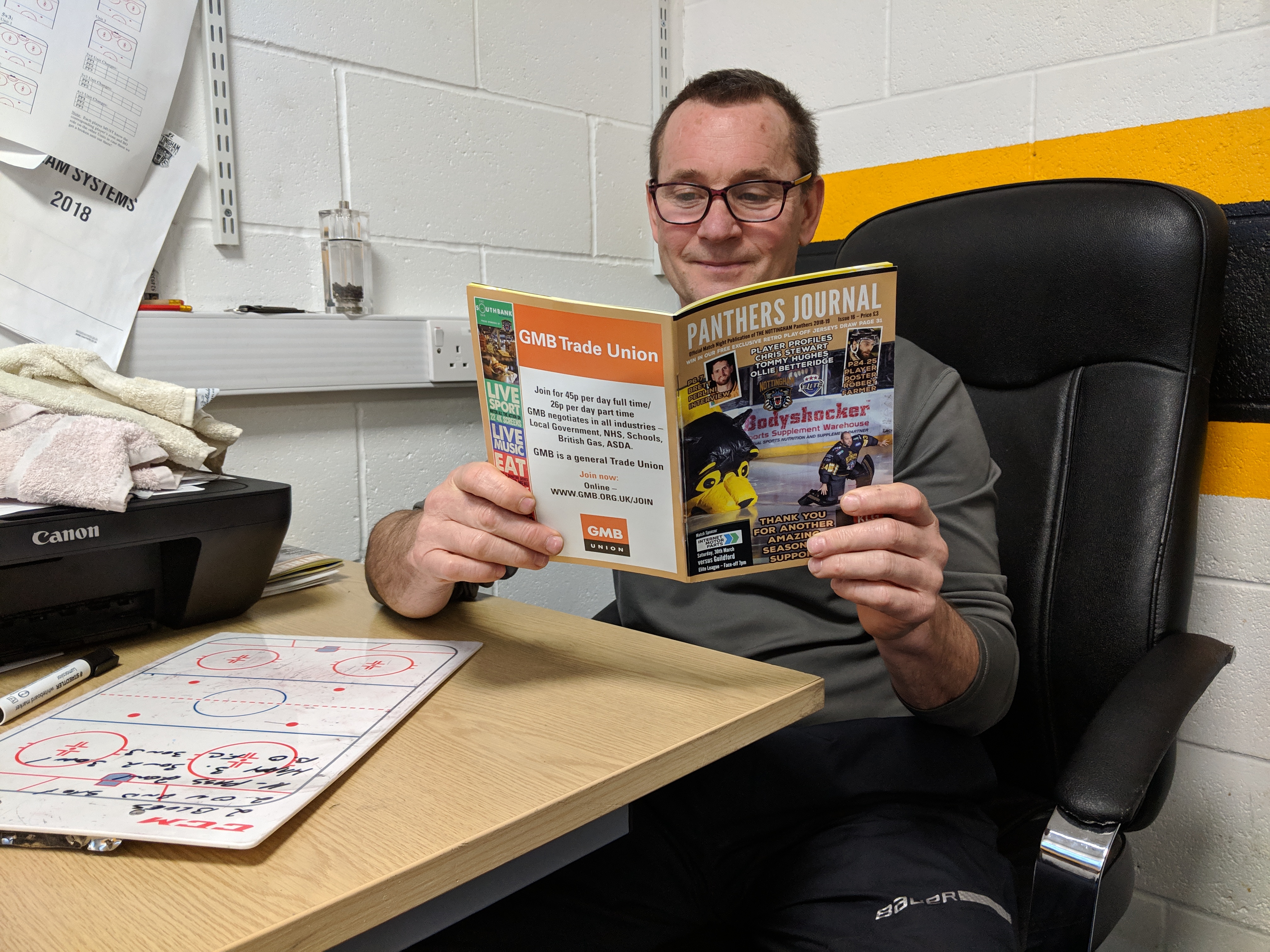 The last retro-shirt draw in the popular match magazine – The Panthers Journal – sees not one, not two BUT three jerseys up for grabs.
Everyone who buys the magazine (just three quid) can enter the free draw and there are two superb game quality play-off blood jerseys from years gone by (91 white/92 gold) AND a Cam Janssen jersey!
There's an interview with Brett Perlini, player profiles with Chris Stewart, Tommy Hughes and Ollie Betteridge and a poster with Robert Farmer AND loads more in the magazine PLUS we round off the season with another fabulous free shirt draw….just fill in the form on page 31 and pop it in the Panthers' post-box in the foyer at the league game against Guildford or at the home leg of the play-off quarter-finals and you could be a winner with the Panthers!
Alternatively you can also hand in your entry form to any of the sellers in the building (magazine/shirt raffle or fifty-50) or post it to us at 3 Malin Hill NG1 1JQ.
GOOD LUCK EVERYONE … SEE YOU AT THE GAME!