Match Night Magazine: Issue 8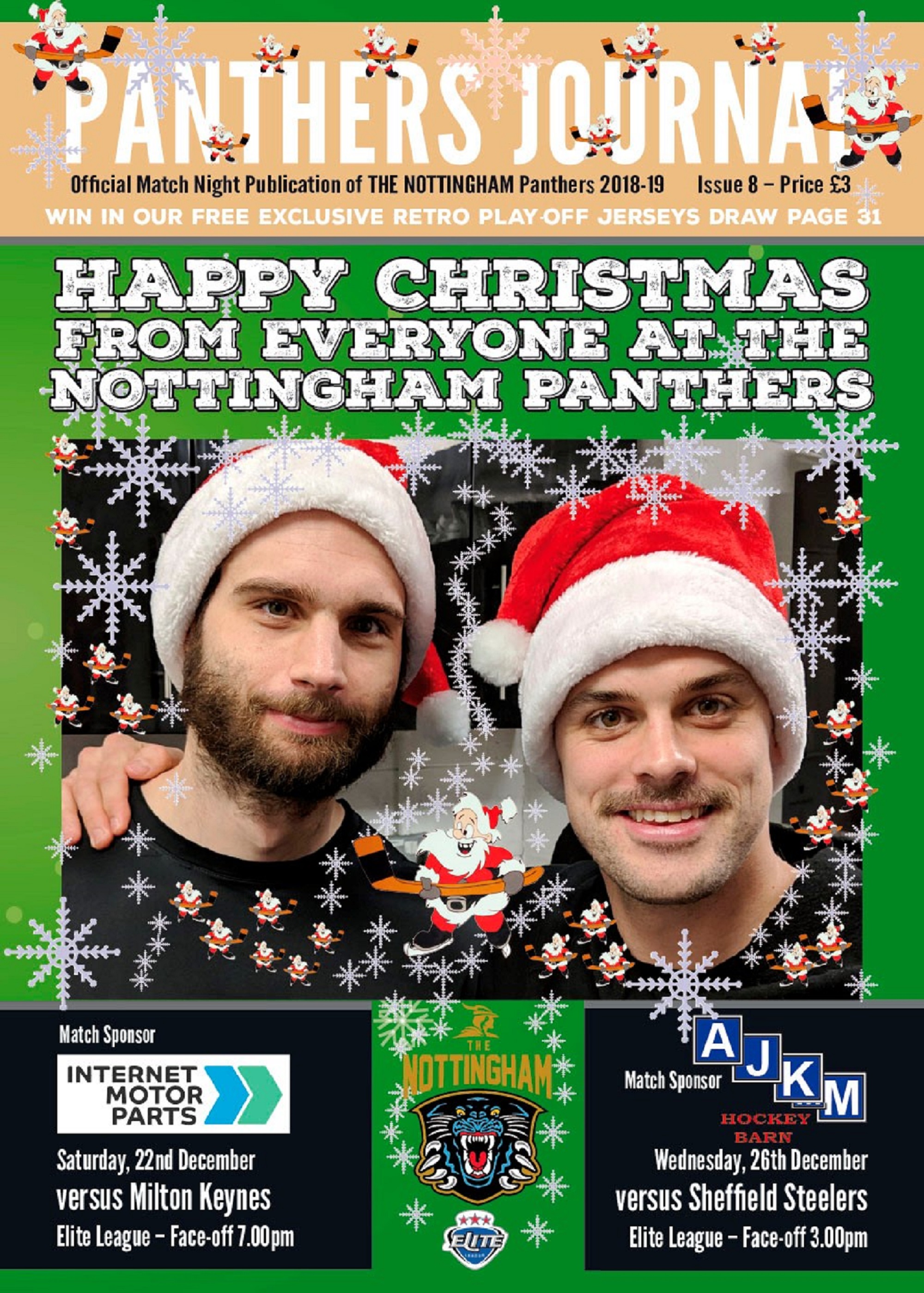 The next issue of the popular match day magazine covers tonight's home game against Milton Keynes and Boxing Day's match up with the Steelers and it's packed with special features to get you in the festive mood.
The magazine will be on sale all around the concourse at Saturday's game and includes the ever-popular free prize draw for retro-play-off jerseys and a special WHOSE HAT'S THAT? Competition with the special prize of a signed Panthers' hat of your choice. Check it out in the magazine and send your entries to us at 3 Malin Hill, NG1 1JQ or by e-mail to info@panthers.co.uk
Elsewhere the special edition of the magazine … imagine the scene a windswept dark night with black ice on the motorway slip-road and a team bus fishtails and rolls over on Christmas Eve leaving debris and hundreds of pucks strewn across the tarmac.
Also this issue ... the inside story on the teddy bear toss, we reveal who believes their spirit animal is a monkey, there's more father back slapping from proud offspring, the player who'd like to be a singer, there's a full interview with Luke Pither and we've the tale of the player who tried to smuggle a dog into a game! And it's still just three quid!
Get yours on Saturday or on Boxing Day!