Match Report: Panthers take extra point in OT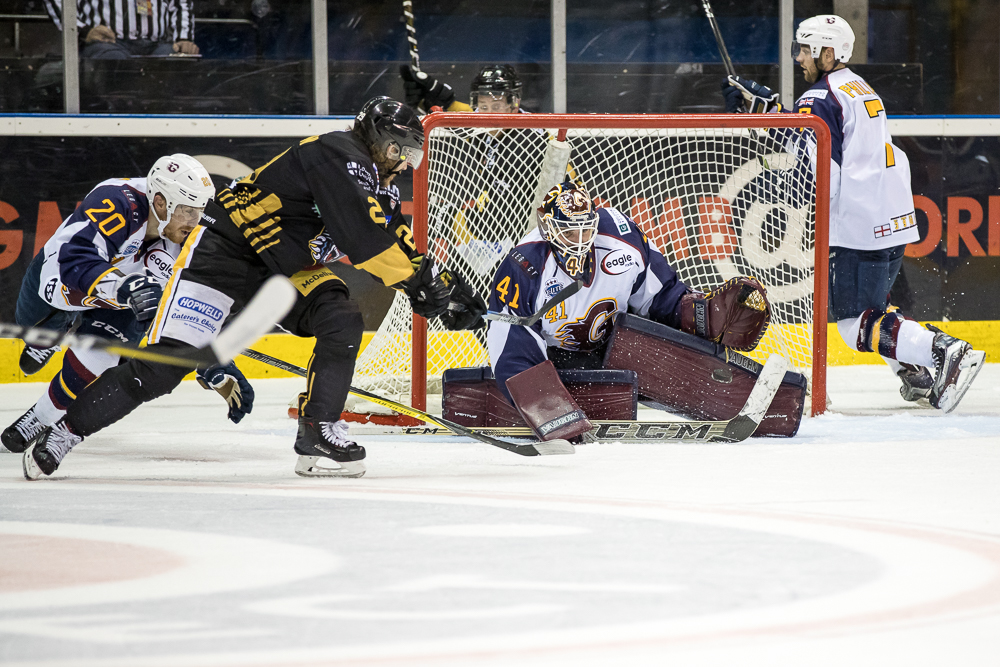 Guildford's first ever Elite League visit to Nottingham saw a fast skating visitors' side test Panthers goalie Mike Garnett a few times in the first period, but mostly it was in Brian Stewart's end of the ice as Panthers matched their opponents for speed and created most chances.
But it was scoreless at the first break after the referee ruled out a Panthers "goal" for being deliberately kicked over the line.
Garnett denied a two-on-one short-handed breakaway by Guildford and then denied a short-handed one-on-one on the same Panthers' power play early in the second before Flames took the lead on a rebound off a long shot in the 28th minute.
Alex Mokshantsev had a couple of close-range efforts to get the puck over the line on a Panthers' power play to equalise and more hustle and bustle from the home side saw Brett Perlini sweep home a backhand shot to take the lead two-and-a-half minutes later at 36.03.
Panthers pressed in the third but it was Guildford who scored to equalise at 49.00 with a wrist shot to the far top corner.
The home side threw lots at nemesis Stewart but he kept them at bay and the match went to overtime.
Both goalies made a save each in sudden-death extra time but when Robert Farmer fired on target after 66 seconds into overtime it went in off Stewart and Panthers secured a hard-fought win.