Meet some new Panthers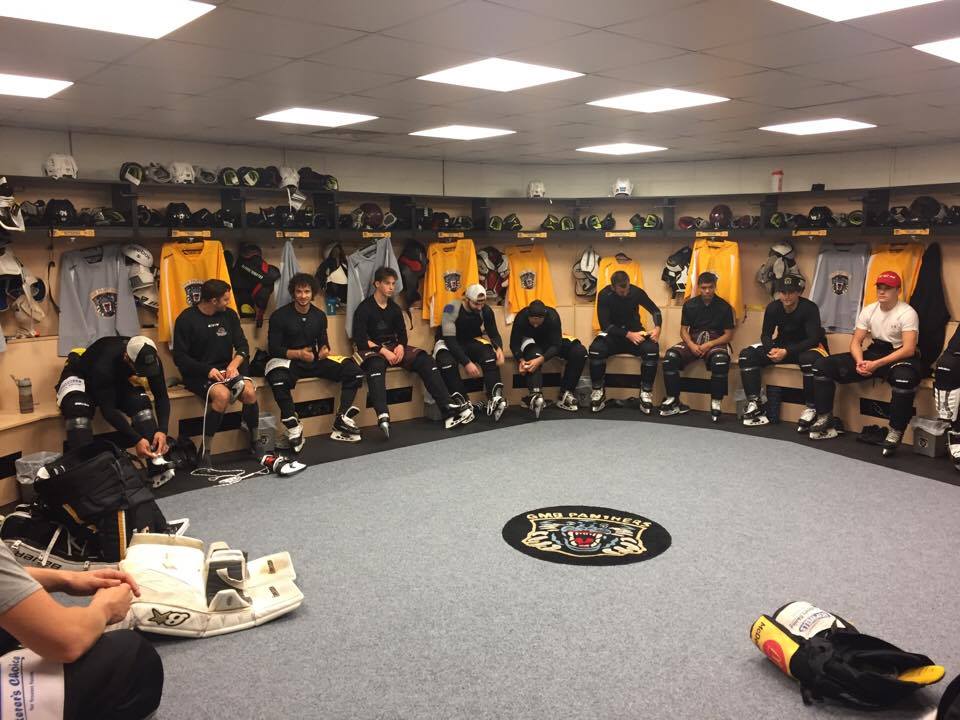 A busy day in Nottingham as the Panthers got underway with training camp for the 17-18 season.
With players hitting the ice the Motorpoint Arena for the first time, it was also the first chance for them to talk Panthers Radio and TV.
Josh Shalla, Mathieu Gagnon and Tim Billingsley spoke to Panthers Radio with Xynomix and each had some very interesting things to say.
The highlights of the three interviews, which you can listen by clicking on the links below, was Mathieu Gagnon who said "I love to fight, I don't do it because I have to, I do it because I like it."
Panthers TV also got setup in the Panthers office to talk to the returning Evan Mosey about his return to Nottingham.
You can also check that interview out by clicking the link below!
Audio
Audio
Videos